5 Of the World's Most Romantic Engagement Photo Ops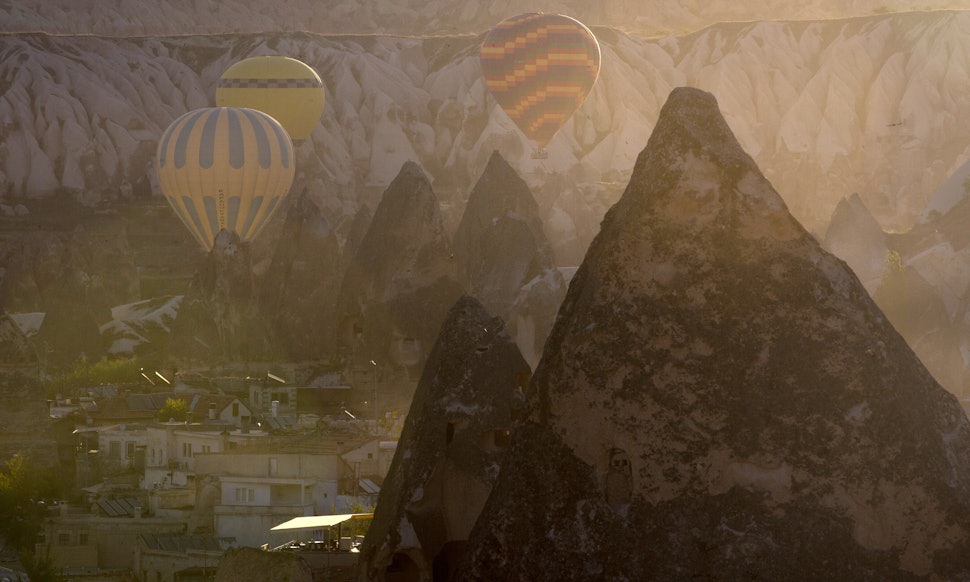 Chris McGrath/Getty Images News/Getty Images
As a professional travel writer, I've seen my fair share of fairy tale destinations, stunning sunsets, and idyllic backdrops in faraway lands. And as lovely as those views are, I'm often staring at them alone, surrounded by couples in every direction. There are just some places that are best explored with that special someone. While I'm sure any backdrop will feel effortlessly romantic when your mate pops the question (that is, "Will you marry me?" not "Do you want to go get another cheese crepe?"), here are five particularly perfect photo-ops for saying "Yes!"
The Northern Lights
I often refer to Norway as Neverland because it's so ridiculously beautiful. Sure, it's cold in the winter but it's cold in New York as well and we certainly don't have the Northern Lights to brag about. The natural phenomenon is sometimes hard to predict but you can also spot the lights in Alaska, northern parts of Canada, the southern areas of Greenland, Iceland, the northern tips of Sweden and Finland, and parts of Russia.
The Wall of Love in Paris
There are so many ideal proposal spots in Paris and The Wall of Love is one of them. Located in Place des Abbesses in the dreamy Montmartre neighborhood, this wall spells out the word love in hundreds of different languages. The artist behind this modern day monument, François Baron, chose this particular spot to show that walls can symbolize peace and reconciliation rather than serve as a barrier.
Hot Air Ballooning in Cappadocia, Turkey
Thanks to a jaw-dropping natural landscape, Cappadocia selfies will be anything but cheesy. Make sure your photo includes the fairy chimney rock formations, fruit orchards, and vineyards below — and make sure not to drop the ring.
The Taj Mahal in Agra, India
I'm friends with a blogger couple who got engaged here and their photos were unreal. Sure, a trip to India isn't exactly cheap, but I'm pretty sure a picture that freezes that magical moment in time will be totally worth it. The same is true for other Wonders of the World like the Pyramids of Giza in Egypt or the Statue of Zeus at Olympia. Naturally, the Taj Mahal is often flooded with tourists so try to beat the crowds.
The Cloisters, New York City
The Cloisters is actually part of the MoMA but since it's so far uptown, many people are too busy (lazy) to get up there for a visit — and they're missing out on one of the most romantic spots in the city. The 15th-century artwork, vibrant stained glass windows, and charming outdoor garden make it feel as though you've time traveled back to the Medieval period and if your significant other proposes marriage, you'll feel like a blushing courtesan.