9 Books With Shocking Final Chapters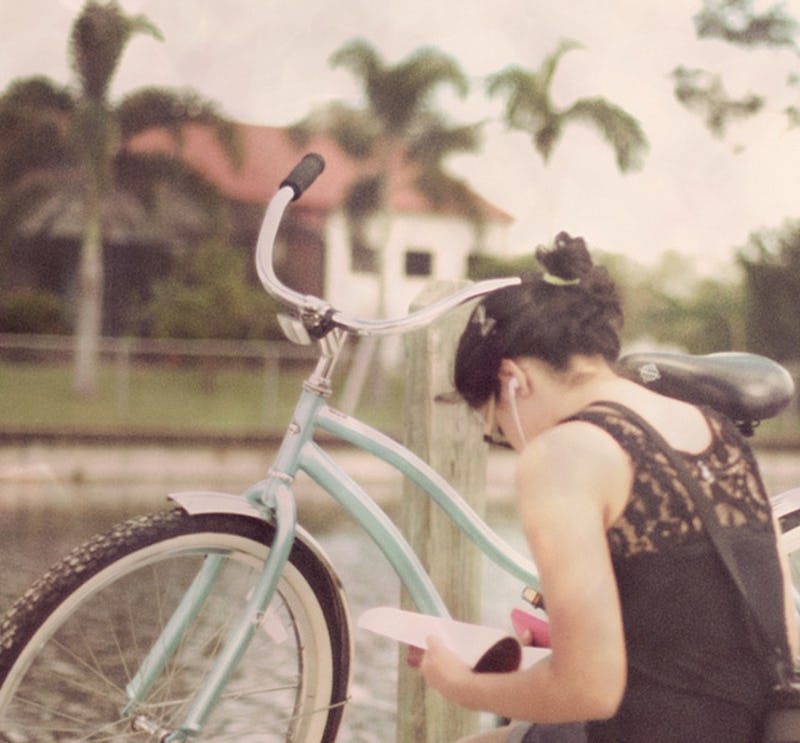 According to the principal of Chekhov's gun, if a rifle is hanging above the fireplace on a stage during a play, it better be used by the end. It's about fulfilling your audience's expectation and eliminating useless descriptions or actions. While there is much to be said for this approach — after all, it's credited to the celebrated playwright Anton Chekhov — there are times where this rule is best ignored.
There's nothing quite like a novel that upends all your expectations as you enter the final chapter, books with great twists. And while you can usually see the twist coming on a second read, it doesn't matter. It's all about that initial thrill of turning the page, believing everything is settled and you understand the plot and the characters, and then having it completely ripped out from under you. It's an element of a surprise that we don't need — or want — in our own lives. It's better to read and observe a surprise happening safely within the pages of a book. I don't crave any particular unexpected adventure in my own life, but I'll admit, I can be quite unsatisfied if a book's plot goes exactly as I thought it would.Some of the books below have final chapters that horrify, shock, or just plain confuse you. But whatever their differences, they all have one thing in common here: spoilers abound, so proceed with caution.
Did she make it? Or didn't she? I wondered frantically as I read what I thought was the final chapter of Margaret Atwood's classic novel. I nearly closed the book, only a section entitled "Historical Notes." Set up as a transcript of a lecture in the future, we learn that the Republic of Gilead has indeed collapsed and Offred did escape. Despite a seemingly happy ending, something doesn't sit quite right about this new society where her intentions and actions seem to be condescended to. Has progress really been made? It's all in how you interpret it.
As the fog lifts, literally and figuratively, Axl and Beatrice regain their memories, along with the all the horror of the past that the mystical fog shrouded. Left with nowhere to turn, they set out to cross over to a mysterious island where Beatrice believes their long-lost son spends his afterlife. But as they cling to one another, they must first answer questions fielded by the shadowy boatman, who reveals he can only take one passenger over at a time. The rumors surrounding the ghostly island imply that it's some sort of lonely purgatory. Perhaps living in forgetfulness was better after all.
After Mireille escapes her kidnappers, it takes her time to resettle into her life. Healing does not come easily, but eventually, she finds some measure of peace. But even that tenuous hold is challenged during a restaurant outing years later when Mireille encounters her captor as a worker there. It's a chilling moment for her and us: justice is elusive and the past is never as far behind as we would like it to be.
When we learn the motivations behind Lila's disappearance, Elena seems to settle back, content with little answers. It's in the final pages that she receives a mysterious package with no return address. It's from Lila, of course, but what the package contains sent my jaw dropping: the misplaced doll from My Brilliant Friend, long forgotten, is within the box, and the questions begin again: what really was Lila's long game, and how on earth did she ever retrieve that doll?
From the first pages of The People of in the Trees , we know that Dr. Norton Perina has been accused and convicted of child sexual abuse. Even with this knowledge of the ultimate outcome of the novel, it doesn't make the final pages any less shocking and horrifying as when a missing section of his memoir is revealed: Perina was abusing his adopted son Victor, and he wasn't the only victim.
6. Eileen by Ottessa Moshfegh
We know that Eileen is a bit obsessive and not quite right from the beginning, and we do know that the particular Christmas Eve she will recount has life-changing ramifications. But it isn't until Eileen attempts to leave Rebecca's strangely dirty home that the truth is revealed: Rebecca only wanted to spend the holiday with her in order to take care of juvenile inmate's mother, who is tied up in the basement of her own home. The sudden change in Rebecca's seemingly put-together persona is shocking, as well as is the complicity with which the mother describes when admitting to not stopping her husband from sexually abusing their son.
The whirlwind of intersecting plots converge on an exhibition of the FutureMouse project in White Teeth when Samad comes to the realization the doctor who founded the institute behind the project is really a Nazi he believed his friend Archie had killed during their time fighting together in World War II. When Samad's son, who is part of an animal rights' group, goes to shoot the panelists, Archie takes the bullet in his leg, which inadvertently sets the mouse central to the experiment free. It's shocking, but satisfying end to Zadie Smith's dizzyingly brilliant first novel.
Nothing is as it actually seems in The Ghost Network , even the 'ending' of the book, which is proved to be false by the epilogue. The character of Catie Disabato steps directly into the narrative and interviews Molly Metropolis, the pop star whose disappearance sparked the investigative book Disabato inherits in the first place. Molly reveals that she is indeed building and living in New Babylon, the impossible city of the Situationists, and that Caitlin and Cyrus are alive with her.
From early in the book, we know that Ka's father was a "dew breaker," who worked under the Duvalier regime in Haiti. But in a final twist, we learn that Ka's uncle, a pastor who stood up to the regime, was murdered by her father. This leads us to a very uncomfortable and unsettling truth: Ka's mother is married to her brother's killer.
Image: camerabee/Flickr