Is 'Making A Murderer's Steven Avery Guilty?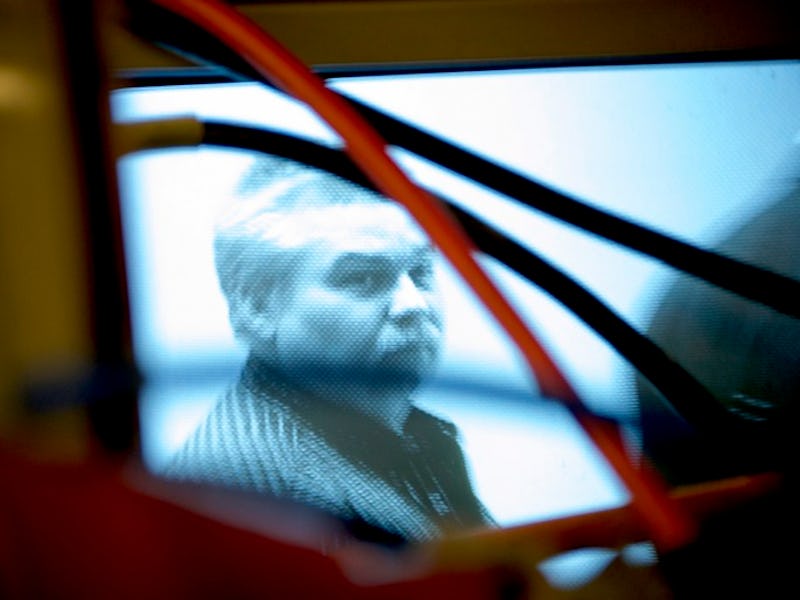 Truth can be stranger than fiction, and the Netflix docuseries Making a Murderer is a prime example of this. The show's subject, Steven Avery, spent 18 years behind bars for a rape he didn't commit. As reported by The San Francisco Chronicle, the case against him was flawed from day one — multiple eyewitnesses placed Avery miles away at the time the rape occurred, the police department allegedly used a photo of him as the basis for a sketch shown to the victim, and there was no DNA evidence linking him to the crime. Nevertheless, Avery was convicted of the rape and spent 18 years in prison before being exonerated when more sophisticated DNA testing cleared his name. But, shockingly enough, that's just the beginning of his story. Two years after his release from prison, he was arrested for the murder of Teresa Halbach, convicted, and sentenced to life in prison. Given his first false-conviction, viewers will likely wonder if Steven Avery killed Teresa Halbach.
Halbach, 25, was a freelance photographer who visited Avery's home on October 31, 2005 to photograph a car he wanted to sell. She was never seen again, and The Post Crescent reports that Halbach's bone fragments and teeth were found in a burn pit near Avery's trailer, along with her camera and cell phone. The Milwaukee Journal Sentinel reports that DNA evidence linked Avery to the crime — both Avery and Halbach's blood was in her car, Halbach's DNA was found on a bullet fragment in Avery's garage, and Avery's DNA was present on Halbach's car key, which was found in his bedroom. The paper reported that the defense's case largely hinged on the argument that Avery, who pled not guilty, was allegedly framed by the police department:
Avery's attorneys had argued that Manitowoc County deputies were motivated to plant Avery's blood — from a vial kept unsecured in the Manitowoc County Courthouse related to the 1985 case — because Avery was suing the county for $36 million at the time of Halbach's disappearance.
In the Netflix documentary, the police rejected Avery's claims, stating it would be both impractical and impossible to frame him for Halbach's death.
Avery isn't the only person in prison for Halbach's murder. Four months after Avery's arrest, his teenage nephew, Brendan Dassey, told police they had carried out the killing together, as reported by the Herald Sun. In graphic detail, Dassey described visiting Avery's trailer on the day of Halbach's disappearance. According to Dassey, he and his uncle both raped Halbach before stabbing and shooting her. Avery and Dassey had separate trials, and Dassey recanted his confession. He also didn't testify against his uncle. Dassey, who was found guilty and sentenced to life in prison, has filed an appeal with the federal court, but has yet to be granted another trial.
Action 2 News reports that Avery has unsuccessfully filed multiple appeals, most recently in August. But, if things like Serial and The Jinx are any indication, Making a Murderer will undoubtedly bring national attention to the murder case. Armchair detectives will be watching closely to determine whether they believe Avery was wrongfully accused twice, or if he truly did commit this heinous murder.
Images: Netflix (2)