7 Recipes Perfect For Your Chrismukkah Feast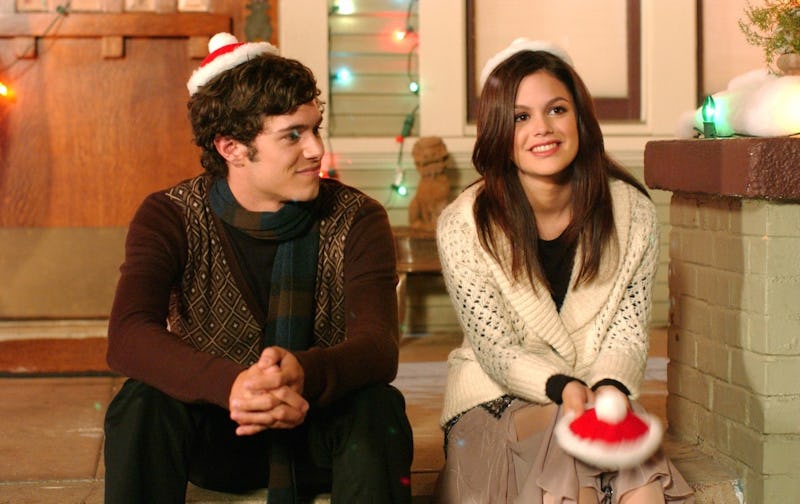 There's no celebration quite like a Cohen celebration. The O.C. family has redefined all of our holiday goals, and, unfortunately, has raised the bar so high it's almost impossible to really achieve them. After all, Chrismukkah is clearly the best TV-made holiday ever (sorry, Festivus), and it's no wonder that celebrating the event every December is Seth Cohen's pride and joy. (And, now that he's officially wed to Summer Roberts, we're sure it's hers, too.) There are certain obvious things that you need to do Chrismukkah right, like, a well-fitted Santa hat yarmulke (aka the yamaclaus) and an undying belief in the possibility of Chrismukkah miracles, but, if I had a say in this celebration, there is one thing that I would change, and that's the Chrismukkah food menu.
The Cohens are partial to Chinese food on Chrismukkah, as Chinese restaurants are one of the few things open on actual Christmas day, but that doesn't mean you can't switch things up and create a menu perfect for Chrismukkah. An ideal Chrismukkah dinner would include things that celebrate both Hannukah and Christmas, and, fortunately, the Internet has plenty of recipes guaranteed to satisfy both religious celebrations. Here are just a few perfect recipes you can enjoy on Chrismukkah in case your fave Chinese food restaurant decides to take the holidays off.
1. Cut-Out Sugar Cookies
The best part of cut-out sugar cookies is that you can shape them as absolutely anything you wish. Use this opportunity to create cookies in the shape of both traditional Christmas and Hanukkah symbols, or make an entire batch of cookies shaped like your yamaclaus. This particular sugar cookie recipe from In Katrina's Kitchen is awesome, because it skips a lot of the more time-consuming steps of traditional recipes, giving you a lot more time to indulge in your Chrismukkah movie marathon.
2. Challah Center Piece Wreath
The cute shape of this Challah bread is perfect for a joint holiday celebration. You can jazz it up with any nuts you prefer, but, either way, you're devouring the entire wreath. You can get the whole recipe on food blog Cooking Melangery.
3. Pizza Bagels
Bring a plate of pizza bagels to a Chrismukkah party, and I guarantee that you will be the favorite person at said party. Bonus if basil gives the bagels a Christmas-y motif. You can make these babies a billion different ways, but this recipe from The Comfort of Cooking is a great place to start.
4. Hanukkah Berries
The strawberries are already repping Christmas, which is the perfect excuse to load up your fruit with some blue and white sprinkles. (I'm kind of a sprinkle fiend, so this works perfectly.) You can get the recipe over at Tumblr Sorority Sugar.
5. Red Velvet Santa Hats
Technically, this recipe from Target calls for you to shape red velvet cookies into Santa hats, but you can totally make these mini yamaclaus cookies instead.
6. Homemade Chinese Food
You can get the home cooked meal feeling while still indulging in traditional Chinese takeout fare. This recipe for General Tso's chicken from Cooking Classy should please the masses.
7. Snowman Donuts
Snowmen are a totally neutral winter symbol (perfect for a joint holiday celebration), and this recipe is pretty much impossible to mess up. No one will care if you buy the donuts in the store instead of making them, and you can get the recipe at Dukes and Duchesses.
Have a very happy Chrismukkah!
Images: Warner Bros. Television; In Katrina's Kitchen; Cooking Melangery; The Comfort of Cooking; SororitySugar/Tumblr; Target; Cooking Classy; Dukes and Duchesses