The 2014 Puppy Bowl Line-Up Looks Like These Broncos and Seahawks Players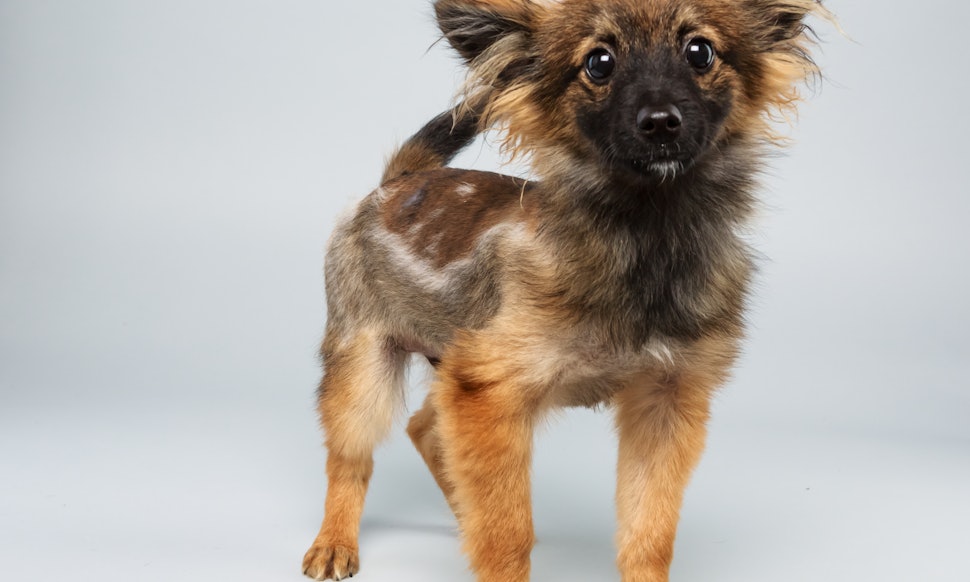 Super Bowl XLVIII may mark a game for the ages — the Denver Broncos are facing off against the Seattle Seahawks — but it also ushers in a new pairing for the ages: football players and their Puppy Bowl counterparts. Also known as DOGGLEGANGERS, because everybody loves wordplay.
This one's pretty simple. Puppies plus players equals hilarity and joy (and a way to enjoy the sporting event without actually having to partake). So, in true April Ludgate fashion, we've paired up the footballers with their spirit dog, and the results are truly PAWsome. Take a look.
Richard Sherman
Seattle Seahawks' Richard Sherman isn't afraid to go on the attack.
Ullie
Just like Ullie, his small but scrappy spirit dog.
Image: Animal Planet
Zane Beadles
Denver Broncos' Guard Zane Beadles feels similarly to his spirit dog about this whole affair…
Shyla
Shyla is suspect of her doggleganger.
Image: Animal Planet
Cliff Avril
Seattle Seahawks' Defensive End Cliff Avril knows what he wants, as does his doggleganger…
Mandy
Mandy and Cliff: They've got that ambition, baby. Look in their eyes!
Image: Animal Planet
Britton Colquitt
Denver Broncos' Britton Colquitt has quite the smile…
Ginger
And so does Ginger, his spirit pup.
Image: Animal Planet
Jon Ryan
Seattle Seahawks' Jon Ryan might have the most startling physical resemblance to his doggleganger…
Loren
Gingers unite!
Image: Animal Planet
Alvin Bailey
Seattle Seahawks' Alvin Bailey has a spirit dog, for sure. It's…
Bach
Bach! Because Bach and Alvin both love a tight end.
Image: Animal Planet
Kellen Davis
Seattle Seahawks' Tight End Kellen Davis' spirit dog is spot on…
Aurora
Is this doggleganger too on-the-nose?
Image: Animal Planet
J.R. Sweezy
Seattle Seahawks' J.R. Sweezy has some serious puppy dog eyes…
Lily
…just like his spirit dog, Lily!
Image: Animal Planet
Dominique Rodgers-Cromartie
The Denver Broncos' Dominique Rodgers-Cromartie was an obvious choice for his peppy spirit dog…
Danny
Rush the field, boys!
Image: Animal Planet
Orlando Franklin
Denver Broncos' Orlando Franklin has heaps in common with his doggleganger…
Pong
Pong + Orlando = puppy love.
Image: Animal Planet
Joel Dreessen
Denver Broncos' Tight End Joel Dreessen has the icy stare of one Puppy Bowl participant in particular…
Suri
They've got those crazy Swayze eyes.
Image: Animal Planet