The 7 Best Tattoo Shops In NYC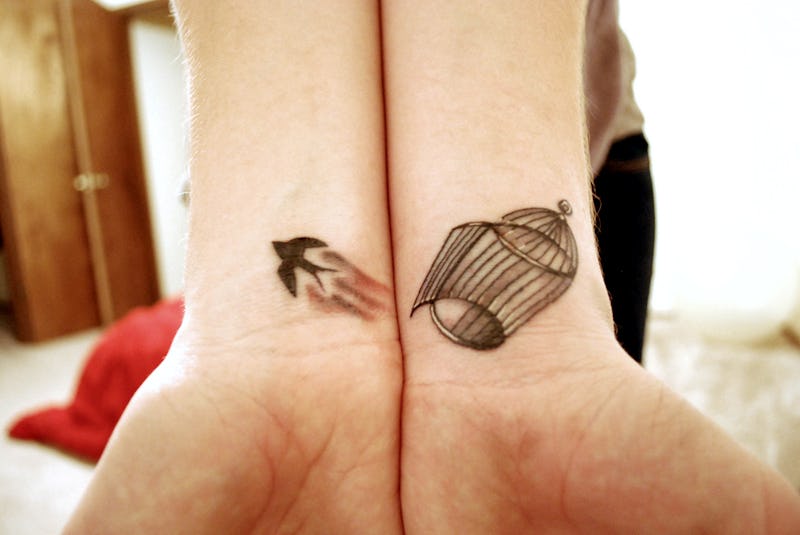 Whether you've always wanted to get a tattoo and haven't yet or are simply looking to add to your body art repertoire, the start of a new year is the perfect time to get inked. And if you're lucky enough to be spending any time in Manhattan this upcoming year, you definitely don't want to miss the best tattoo shops in NYC for your next work of body art! As a girl with ink and a multitude of tattooed friends, you can feel confident I've rounded up the most accurate list ever.
I've lived in Manhattan for about a year and a half, with ten of those months spent dating a straight edge vegan punk rocker from Brooklyn that is head to toe covered in tattoos. Like, even his booty has ink. Owch. And considering this boy gets tattoos fairly regularly (somehow he still finds room for more!), I've had the immense privilege of getting pretty entrenched in the tattoo scene out here in the city.
From the blatantly obvious tattoo shops on the lower east side to little parlors tucked at the back of thrift stores, I've rounded up my absolute favorite tattoo shop discoveries so far. I'm currently saving to get inked again, and will definitely be hitting up one the spots below when I'm ready!
Down on Orchard St, you'll find this LES institution. Whether you want a simple scribble on your arm or dramatic dragon grazing your back, none of the artists at Invisible NYC will disappoint.
Tucked in ever-crowded Chinatown is Daredevil Tattoo. You can get your ink and culture fix here thanks to the shop's upcoming Museum of Tattoo History.
Sacred Tattoo is the place to go for something a little unconventional. As described on their website, their artists are ready to make your "Traditional, Neo-Traditional, Asian Traditional, Photorealism, Bio-Organic and New School" tattoo dreams come true.
Kat Von D has been known to swing by Kings Avenue down in Nolita, and you can trust every artist's work there to be absolutely top-notch!
Another LES favorite for those willing to commit financially and time-wise (tattoos here can climb into the hundreds and take over a year to a complete), your patience will be rewarded.
This tattoo treasure is in the East Village, and there is always a crowd in the best possible way. Walk-ins are welcome, but you're better off calling ahead.
The amount of tattoo options in St. Marks can be overwhelming. Don't be lured by the little pop up shops and head straight for Fun City Tattoo, which is Manhattan's oldest (and my personal favorite) tattoo shop! The prices are totally fair and Mina Aoki is amazing if you can get her.
Images: Aimee Heart/Flickr; Courtesy of Brands