'The Force Awakens' Is Breaking So Many Records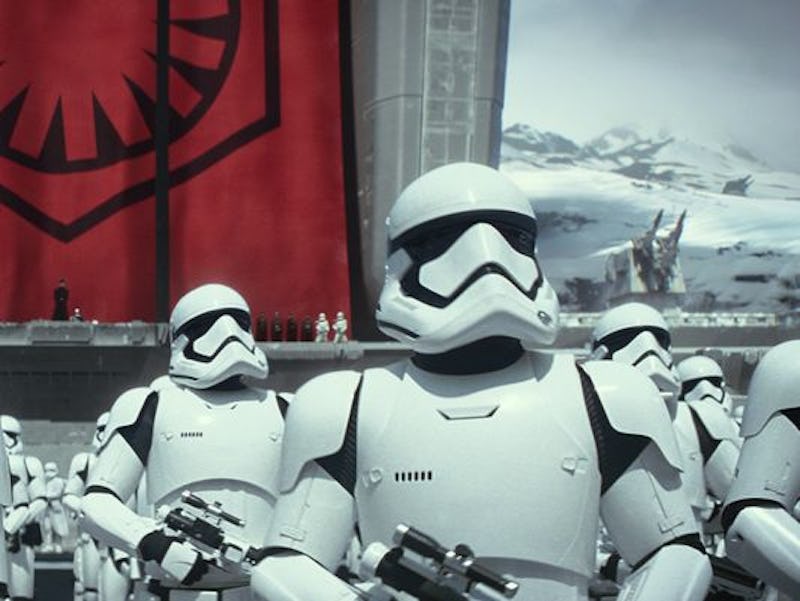 Hello my fellow Star Wars fans, I come with good tidings and no spoilers on this day. The happy news? The Force Awakens is absolutely killing it at the box office. That might not be a surprise to you, but wait until you hear these numbers. According to Variety, the new film made $153 million this past weekend, its second in theaters, bringing its grand worldwide total to over $1 billion. Yes, that's right; TFA broke the record held by Jurassic World for the fastest time passing the $1 billion mark. With numbers like that, just how much money will Force Awakens make by the end of its run?
The general answer? A lot. As for specifics, it depends on how long the film be in theaters and how many times fans go to see it, but I'm guessing that even if The Force Awakens slows down a tad, it will, in the long run, make it to $2.5 billion. Trolls and haters beware, this movie will be at your local theater for quite some time. My best guess is that it'll last at least until the end of February or early March, but I'm no expert, only a lover of rolling droids like that little stud, BB-8.
It's not great news for Star Wars' competitors, like The Revenant, Sisters, or The Hateful Eight. Sure, these movies will likely do alright, but it's hard to compete with such a huge fan favorite. No matter the quality of these other films, it is clear where most audiences' loyalties truly lie: in the weird one red/one gold arms of C-3PO.
There's just something about seeing "A long time ago in a galaxy far, far, away" read out on the big screen that really hits you right in the gut, getting every viewer nostalgic and excited. There's just so much to love about this movie — Adam Driver was great (I only thought about Girls once!), Daisy Ridley was amazing, and Harrison Ford was, as always, the most attractive. Swoon. Watching this film, I just hopped right into that fangirl pit, and according to these box office numbers, so did everyone else. Prepare for Star Wars to keep taking over Hollywood for a long, long time.
Image: Walt Disney