Where To Buy Kylie Jenner's Camo Leggings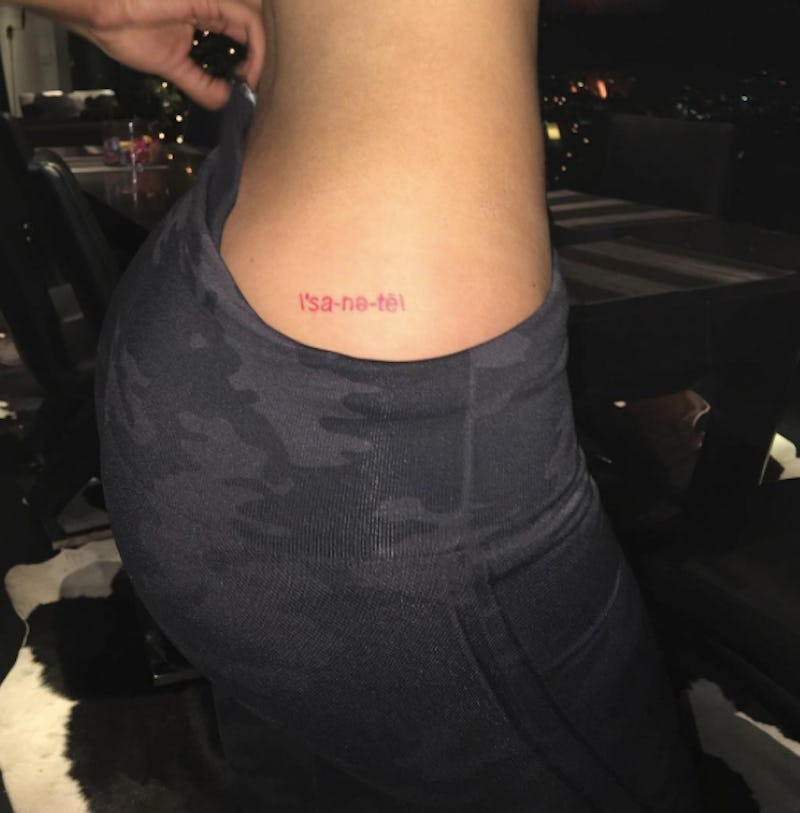 On Monday, reality TV-star Kylie Jenner posted a photo of her new tattoo on Instagram. However, it wasn't just her new ink that caught my eye: Kylie Jenner's dark camouflage leggings totally stole the show in my opinion. These edgy pants seemed like such a must-have that I had to find out where they came from. As it turns out, you don't have to be a celebrity (or have a celeb-sized bank account) to get your hands on these Jenner-approved leggings. The Seamless Camo Leggings by SPANX have seemed to become a style staple for the youngest of the Kardashian-Jenner clan. She was even seen wearing them to Tyga's son's birthday party back in October. It's oddly comforting to know Kylie loves leggings-as-pants as much as I do.
Jenner has raved about her love of the shapewear brand in the past mentioning that she wears SPANX under nearly all of her clothes, according to Us Magazine . While that may not be the most comfortable option for the rest of us, these leggings are definitely a step in the right direction. If you're looking to dress more like King Kylie, consider grabbing a pair of these fun leggings. Who knows — it might just turn you into an Instagram star (fingers crossed).
And here's a look back at Jenner at Tyga's son's birthday rocking the camo leggings with an oversized white top and hightop sneakers. So cool.
SPANX Camo Leggings, $68, spanx.com
This is a classic case of style meets comfort and edge. It's an easy way to elevate your traditional style from super snug to Jenner chic.
Images: Kylie Jenner/ Instagram; Courtesy Brands