This '90s Sitcom's Getting A Super Bowl Reunion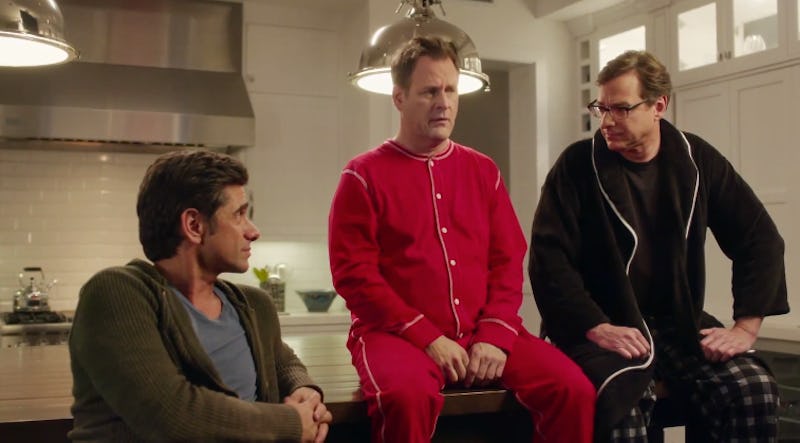 If there's one thing our modern sensibilities love, it's the opportunity to get nostalgic about anything and everything. This is a big part of why we get such a big kick out of the reunions of '90s television shows. As a direct result of this, the '90's most wholesome family sitcom, Full House , is getting a reunion — in a Super Bowl yogurt commercial.
As was the case when Matthew Broderick reprised his iconic role of Ferris Bueller in a Honda commercial for a 2012 Super Bowl commercial, the driving force behind this reunion is pure, unadulterated capitalism. And, because the Super Bowl has perfected hyping capitalism to a truly massive degree, we're getting a teaser promo for the commercial.
"What do you say boys? Time to go to bed?" John Stamos/Uncle Jesse says to Dave Coulier/Joey and Bob Saget/Danny. "Don't you think it's time we get our own places?" Bob Saget responds. Also, Joey is wearing a onesie.
The question Saget/Danny puts forth is a valid one, especially since given that Mary-Kate and Ashley Olsen — the youngest kid(s) in the house during the show's run — are 27 now, they've probably been emtpy-nesters for a while in this weird alternate yogurt universe.
And yes, I said 27. You and I and everyone are really damn old.
Image: Dannon