An MLK 'Black Party' Was A Really Bad Idea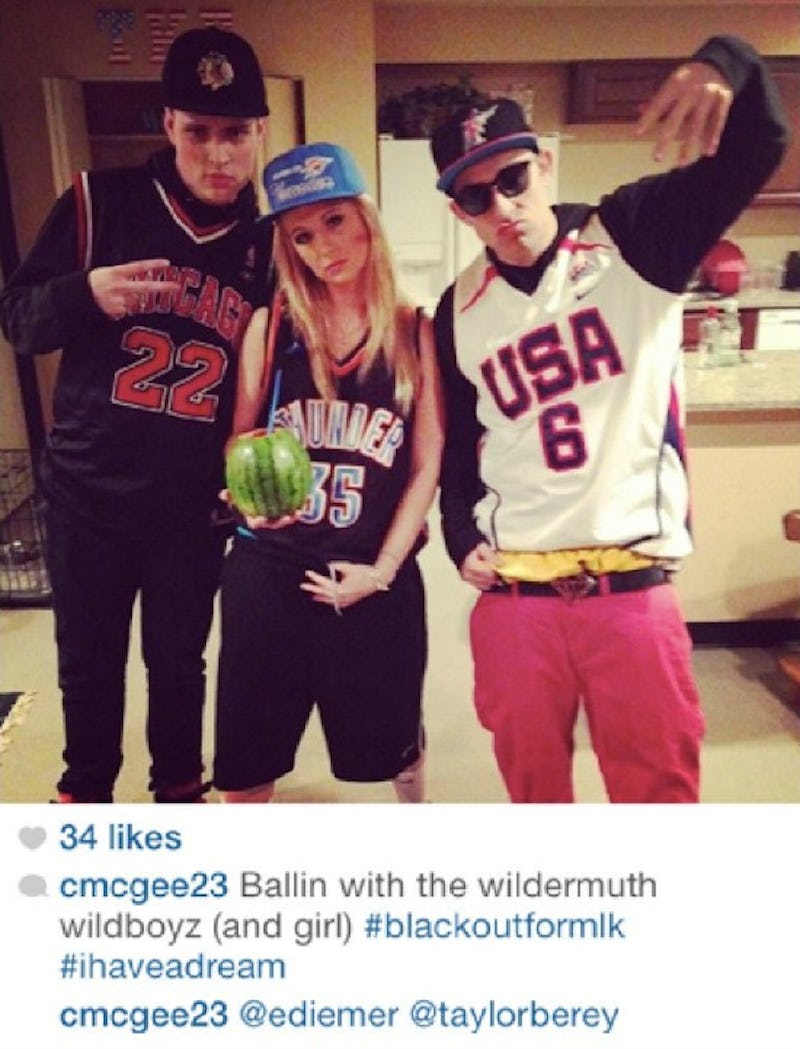 We'd hoped that Monday had seen the worst of this year's terrible Martin Luther King tributes, including Sarah Palin being racist and Porn Hub Tweeting inappropriately, but apparently we were wrong. Some frat bros at Arizona State University's Tau Kappa Epsilon had the neat idea of throwing an "MLK Black Party" yesterday, which involved (white) guests dressing up in basketball jerseys, flashing gang signs, and drinking from watermelon cups. Because black people, geddit?!
When college officials got wind of the unsanctioned event, probably thanks to photos that were posted to Instagram, they weren't pleased. This is both because the event was flagrantly racist and because the fraternity in question, Tau Kappa Epsilon, had been placed on probation by the university and wasn't allowed to be having parties in the first place.
TKE had been suspended from ASU last year for "inappropriate conduct," because members allegedly couldn't stop brawling with other fraternities. It was only re-recognized as a frat by the university last month. At ASU, white students outnumber their black counterparts twelve times over.
Now — surprise! — the frat has been suspended again, with a spokeswoman for the college saying that Arizona State "can and will take additional action against the individuals involved, and is meeting with the national TKE organization today to take further action."
Noooo. Just noooo.