11 Sheet Masks For A Revitalizing 2016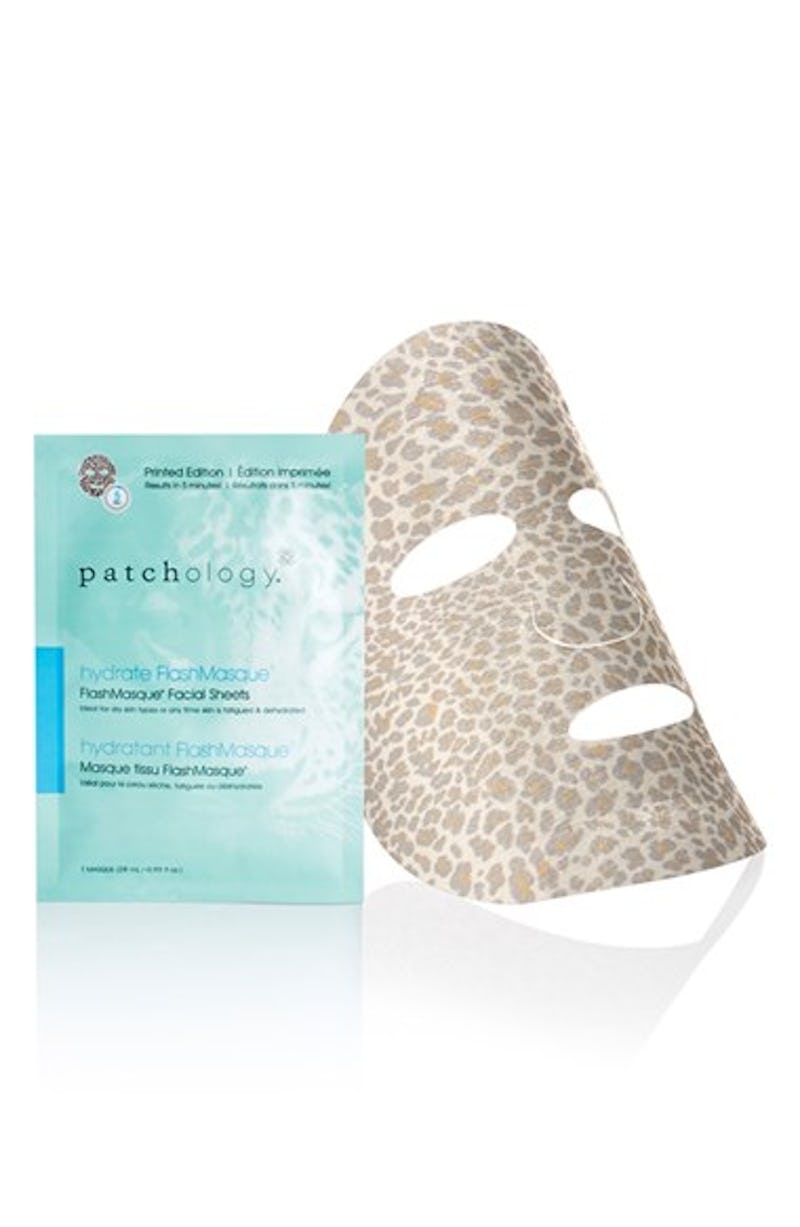 Personally, I believe there is no better way to pamper yourself than with a lovely face mask. After a night of drinking or sleeping in your makeup, your skin deserves a little love and attention. I don't treat myself with facial masks or sheet masks as often as I'd like to, but I'd really like to start committing to doing so in the new year. After all, trying a bunch of new face masks is good fun.
I'm the definition of a no-fuss human, so I usually can't be bothered to apply a mask, let alone make a DIY mask at home (which I always have fun with, but am rarely motivated enough to actually execute). Sheet masks are the perfect compromise for me, since they're essentially a one-step process. And considering they usually come in singles and are relatively on the inexpensive side, experimenting with different kinds of masks to find which ones most benefit your skin type is usually pretty doable.
So let's start the new year right by spicing up our skincare routine with some much-needed revitalizing masks. Try out an anti-aging one, like Leaders' Stop The Clock Mask. Or take a risk and opt for a mask with placenta in it. If you're looking to splurge a little, there are sheet masks containing 24K gold, delivering brightening and luxurious vibes to your skin. Here are some fun sheet masks to try out this new year.
1. Egg Cream Mask
Too Cool For School Egg Cream Sheet Mask, $6, sephora.com
The cute packaging of this mask is what first drew me to it, as well as the unconventional main ingredient. Since I don't have any eggs in my own apartment (as I'm vegan), this mask is a great way for me to try out the skincare benefits of the yolks and whites of the egg for hydrated skin and a brighter complexion.
2. Placenta Hydrogel Mask
Timeless Placenta Hydrogel Mask, $9, tonymolyus.com
From the same people who brought you the snail mask comes a mask containing "bean phyto-placenta extracts." It sounds a little crazy, but the site says the mask is super moisturizing and prevents skin damage. Personally, I'd just be happy to be able to say that I tried a "placenta mask" to anyone who will listen.
3. Revitalizing Eye Mask
Sephora Collection Eye Mask in Pomegranate, $5, sephora.com
Had a long night? Lessen the appearance of tired eyes and wake up your face with this toning pomegranate formula.
4. Firming
Firming Coconut Gel Mask, $24, farmacybeauty.com
Try out this super natural, vegetable-based mask, infused with coconut and celery extract. It's perfect for firming tired skin.
5. Hydrating
Dr. Jart Dermask Water Jet Vital Hydra Solution, $6, sephora.com
Give your pores a drink with this deep hydrating mask, which also replenishes and protects your skin's natural moisture.
6. Stylish
Patchology FlashMasque Leopard Facial Sheets, $8, shop.nordstrom.com
This mask isn't only great for hydration and glow, but it's probably the most stylish mask you'll ever see. You can look a bit less like Hannibal and more like a jungle cat during your sheet mask sesh this year.
7. Anti Aging
Leaders Daily Wonders Stop the Clock Anti-Aging Mask, $4, ulta.com
This nourishing and anti-aging mask contains blueberry and edelweiss extracts (The Sound Of Music, anyone?), and is meant to leave skin feeling firmer with fewer lines.
8. Renewal
Renewal + Eye Mask, $36, karunaskin.com
These under-eye patches, containing ingredients such as licorice, mushroom, and chamomile, minimize signs of aging, decrease darkness and puffiness, and improve the firmness of your skin.
9. Dragon's Blood
Rodial Dragon's Blood Eye Masks, $39, ulta.com
Besides the rad name, this eye mask is formulated with arnica to reduce puffiness and dullness. Arnica is commonly used on bruises to help them heal faster, so this mask could deliver some soothing pain relief for your post-crying eyes.
10. Gold
Un-Wrinkle 24K Gold Intense Wrinkle Sheet Mask, $68, peterthomasroth.com
Splurge on this sheet mask, made of 24K gold and 18 different age-fighting neuropeptides and peptides, for some heavy duty anti-inflammatory and anti-aging work.
11. Wake Up Your Skin
When 10:00 PM Sheet Mask, $7, sephora.com
At the end of the day, thanks to pollution, stress, makeup, and god knows what else, our skin is pretty tired. Restore it with When's 10 PM sheet mask, and get your healthy glow back.
Personally, I think we could all use some more one-on-one pampering time. And a face mask is a pretty easy way of doing just that.
Images: Courtesy Brands