It Turns Out You Can Use Human Hair As Tattoo Ink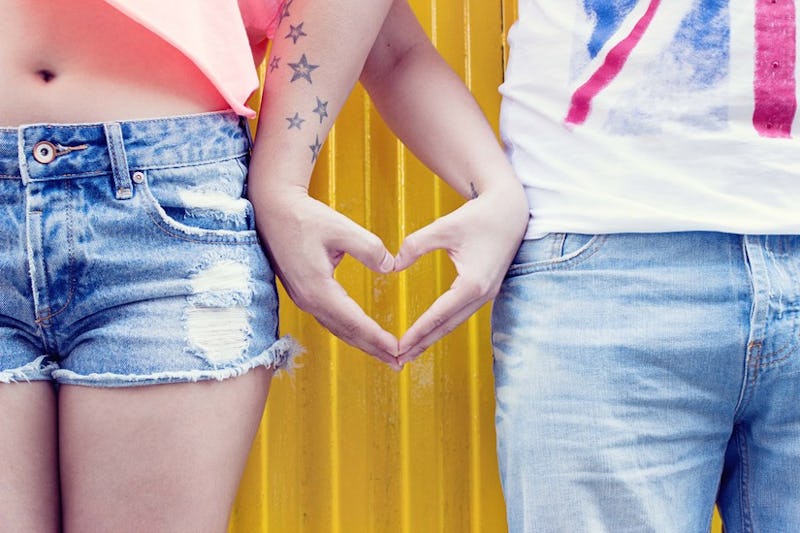 If you're considering a sentimental tattoo featuring a loved one, think about getting that tattoo made from human hair. That's right: in the near future you might be able to ink yourself using a loved ones hair. That's a whole new level of sentimentality. It's also an opportunity to have a really awkward conversation with someone about why you want their hair. Don't get any ideas, weirdo stalkers. Swiss startup Skin46 is trying to make the hairy innovation happen, so that tattoo lovers can immortalize the DNA of their loved ones in their skin. Skin46 site says, "In year 1956 Frank Sinatra sang: 'I've Got You Under My Skin'. In year 2016, Skin46 Connective tattoo will make it happen!"
The biogenic tattoos are a work in progress, but as How Stuff Works notes, in 2009 tattoo artist Mark Richmondmade gave himself a tattoo made from his deceased son's ashes, so anything is possible. The idea with the hair tattoos (as with the aforementioned ash tattoo) is reliant on carbon, an element that is the second most prevalent on the human body, and that can be imprinted into nearly anything if it's burned at a high enough temperature. Tattoo ink is already loaded with carbon, so it's a safe substance for the skin. You know what else is high in carbon? Human hair!
Skin46 is set to launch a crowdfunding campaign this year, in the hopes that company founder Andreas Wampl will be able to open a lab in order to perfect the hair-to-ink process. Wampl will also be the first person to receive a hair ink tattoo, which will be made from fuzz from the heads of his young son and daughter. So if you're interested, you'll be able to donate to make your wildest dreams come true. In the meantime, you might want to start cleaning out your loved ones' hairbrushes and saving their shedding (love is gross, isn't it?).
With people already getting "grieving" tattoos around the world (made from human ashes, as described above), hair probably isn't all that weird. Considering there are people out there who consume placenta (I'm looking at you, Kim Kardashian), having a tattoo made of human hair ink is really low on the irksome scale, although some have questioned if the process is "creepy" via social media:
However, there seems to be something quite poignant about having a loved one immortalized on your body, like this woman who had a tattoo made with her son's ashes:
Or this woman who used her mother's ashes for her tattoo:
Or this woman dealing with the loss of her still born child:
While ashes tattoos are obviously created from tragedy, maybe hair tattoos will be the perfect way to celebrate those loved ones in life as well.
Images: Pexels