Who Won The Most Golden Globes In One Night?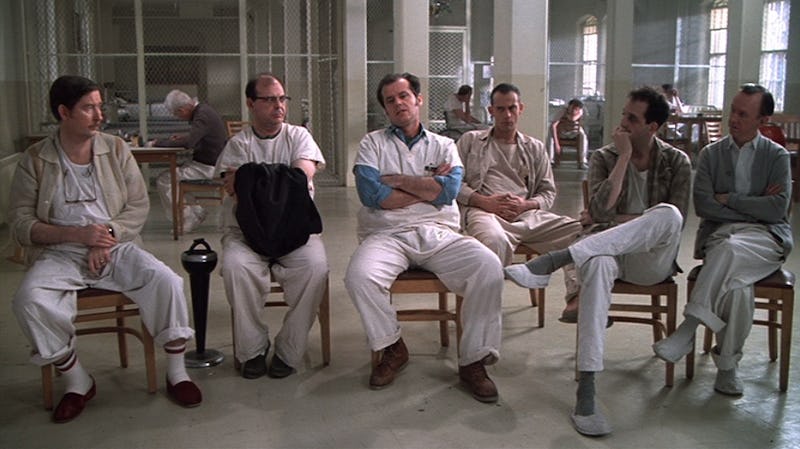 With the 2016 Golden Globes right around the corner, a little bit of trivia that many people might not know is who holds the record for most Golden Globes won in a single night. You always see photos of Beyoncé and Adele staggering out of the Grammys laden with gramophones, so what's the equivalent of that over here in Globeworld? Obviously, it's a little tough for an individual to rack up that much hardware, specifically in a single night, because there aren't as many opportunities for multiple nominations, like Album of the Year, Song of the Year, Record of the Year, etc. So, while Meryl Streep holds the record for most wins ever, with eight, she's only ever won one Globe in a single ceremony, because she was only nominated in one category. When it comes to the most Golden Globe Awards received in one night, that record is officially held not by an individual, but by five movies in a tie: Doctor Zhivago in 1966, Love Story in 1971, The Godfather in 1973, One Flew Over the Cuckoo's Nest in 1976, and A Star is Born in 1977.
That's officially. Unofficially, One Flew Over the Cuckoo's Nest actually holds the top prize, because it won six Golden Globes in 1976: Best Motion Picture — Drama, Best Director — Motion Picture (Miloš Forman), Best Actor — Motion Picture Drama (Jack Nicholson), Best Actress — Motion Picture Drama (Louise Fletcher), Best Screenplay (Laurence Hauben and Bo Goldman), and then a sixth award called New Star of the Year — Actor, which went to Brad Dourif. The award originated in 1948 and was given out in varying forms until 1983, when it was discontinued, which I suspect is why it is not included in Cuckoo's Nest's total. Because any film that follows it would have no shot at breaking the record, since the award no longer exists.
But, in any case, One Flew Over the Cuckoo's Nest still holds the record, along with four other films, of most Golden Globes received in a single ceremony, with five. Will another movie — or even a TV show — add their name to those ranks at the 2016 Awards? Tune in on Jan. 10 to find out.
Images: United Artists; Giphy