Total Bummer For 'Empire' At The PCA's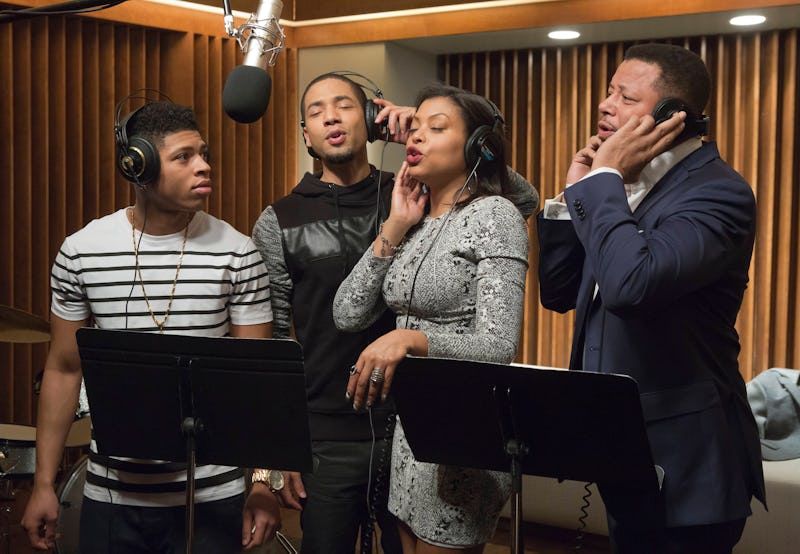 Did Cookie, Jamal, Hakeem, Andre, and Lucious Lyon make the people truly happy? During Wednesday's broadcast of the 2016 People's Choice Awards, Empire didn't win Favorite Network TV Drama. There's no doubt the FOX musical drama had some tough competition; the other nominees were Gotham, Grey's Anatomy, Scandal, and How to Get Away With Murder. Who won? Grey's Anatomy, because everyone still loves it, apparently. Going up against three Shonda Rhimes creations? Yeah, that definitely isn't easy, which makes it a bit more understandable as to why Empire didn't take home the PCA.
It's great that Empire was even nominated, because this is the show's first PCA nomination! The series' first season debuted in 2015 on the very same day as the 2015 People's Choice Awards, which means they clearly didn't receive any recognition. I'm sure it would've easily scored a few noms, if it would've premiered in time for the PCA nomination deadlines. That said, the show got nominated this time around and for clear reasons, including the story lines, the crazy good talent, the over-the-top fashion, and, of course, the heart and soul of the show: the music.
Empire continues to receive all kinds of love and and honors at awards shows. I mean, it is even nominated for a 2016 Grammy! That's right, it scored a nom in the Best Compilation Soundtrack for Visual Media category and is up against Fifty Shades of Grey, Glen Campbell: I'll Be Me, Pitch Perfect 2, and Selma. Once again, the Lee Daniels and Danny Strong series is facing off against some major competition. That said, Empire is known for it's phenomenal music, so I have a feeling the Lyon family will be walking away with a Grammy. It's all good.