Watch The State Of The Union Without Cable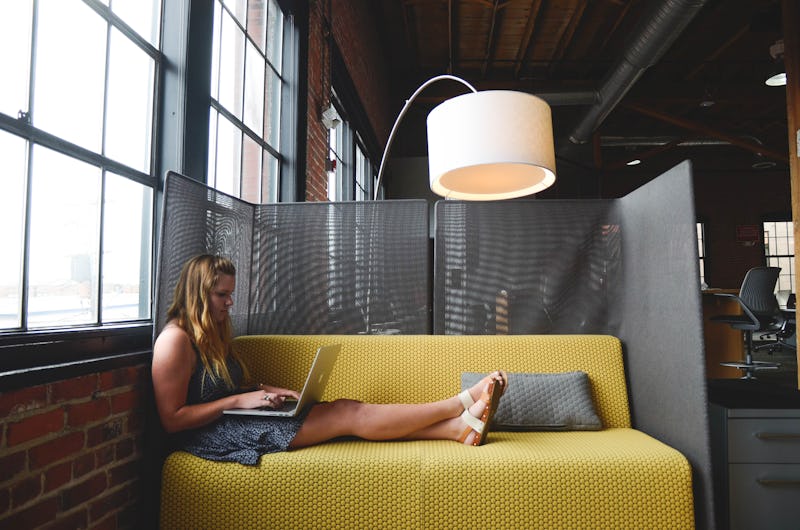 On Tuesday, the president will address the country one final time as he eyes his last year in office. South Carolina Gov. Nikki Haley will be delivering the Republican response. Both speeches are expected to be very contentious, given Obama's recent executive gun control announcement, and are surely not to be missed. Here's how to watch the State of the Union, whether you're tuning in online or in front of your television.
If you want to watch on your computer, the speech will be broadcast live on the White House website starting at 9 p.m. EST and also on C-SPAN's live feed. If you'd like to watch on television but don't have cable, all major networks will be broadcasting the State of the Union, including ABC, Fox, CBS, NBC, and PBS. If you do have cable, CNN, MSNBC, and Fox News will be broadcasting both Obama's address, as well as the Republican response. The GOP response will also be broadcast online at GOP.gov/SOTU.
The GOP rebuttal could be just as interesting as Obama's final address. Speaker of the House Paul Ryan had this to say about Haley being tapped to represent the GOP on Tuesday night:
Nikki Haley has led an economic turnaround and set a bold agenda for her state, getting things done and becoming one of the most popular governors in America. In a year when the country is crying out for a positive vision and alternative to the status quo, Gov. Haley is the exact right choice to deliver the Republican Address to the nation.
Given the past few years of dropping viewership, the Obama camp is avidly seeking support for the president's final address to the country. An online pledge is front and center on BarackObama.com and those who register their email addresses and zip codes will then be directed to a contribution page. Last year saw 1.6 million less people tuning into the State of the Union. Nielsen Media stated that 31.7 million people tuned in across the nation in 2015, while 33.3 million tuned in for the 2014 speech.
Obama's 2016 State of the Union speech is expected to be vastly different from the year prior. In 2015, the president was firmly focused on economic inequality. While the issues of a dwindling middle class and stagnant wages are still negatively affecting the country, it appears that gun control is the firm focus in the national conscience. Those less interested in the content of the speech and more focused on the blood alcohol content associated with the event are in luck — drinking games once again abound for the SOTU. Get to a computer or television, cozy up with your drink of choice, and enjoy!
Image: Pexels