Lindita Starts Season 15 Of 'Idol' On A High Note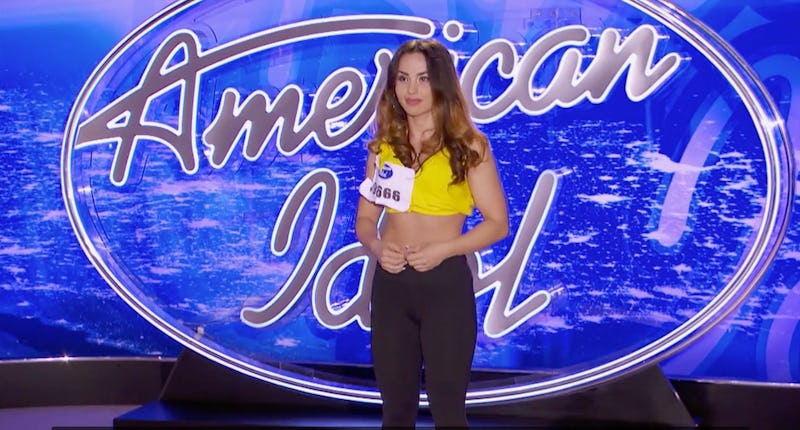 Well, folks, it's time. After 15 seasons, American Idol is coming to an end. Whether you love the show, just watch it for the crazy auditions or didn't even realize it was still on, the season premiere is sure to bring up a lot of emotions— it did for me, at least! The finale season is promising to be the best and, if the talent is anything like that of 26-year-old Lindita, that promise is sure to be fulfilled.
Let's be honest, none of the judges expected Lindita to sound the way she did. By the looks on their faces, they either expected her to have a lighter sound or to completely blow it. Well, she certainly proved them wrong. The Kosovo native took the floor at the Atlanta auditions and completely blew the roof of the place with a soulful rendition of James Brown's "It's A Man's Man's Man's World." Her sound was crazy powerful and her riffs were perfectly out of control. Seriously, it was the best performance of the night so far. Lindita started the season off with a bang and set the bar very high for other contestants.
Though her talent certainly blew me away, it was her story that won over my heart. The aspiring musician admitted that she lost 150 pounds prior to American Idol audition. Why? Because, even though she was getting praise for her voice, she heard constant negative comments about her weight. Though she was beautiful even before her transformation, she earned my respect for the amount of dedication she poured into achieving her dream. Her weight loss no doubt contributed to the amount of confidence she portrayed in her audition, and that confidence is going to take Lindita extremely far in this competition. If Idol is looking for a soulful diva to take the final title, Lindita might just be it.
Image: Twitter/AmericanIdol