You Can 3D Print A LEGO Of Your Own Head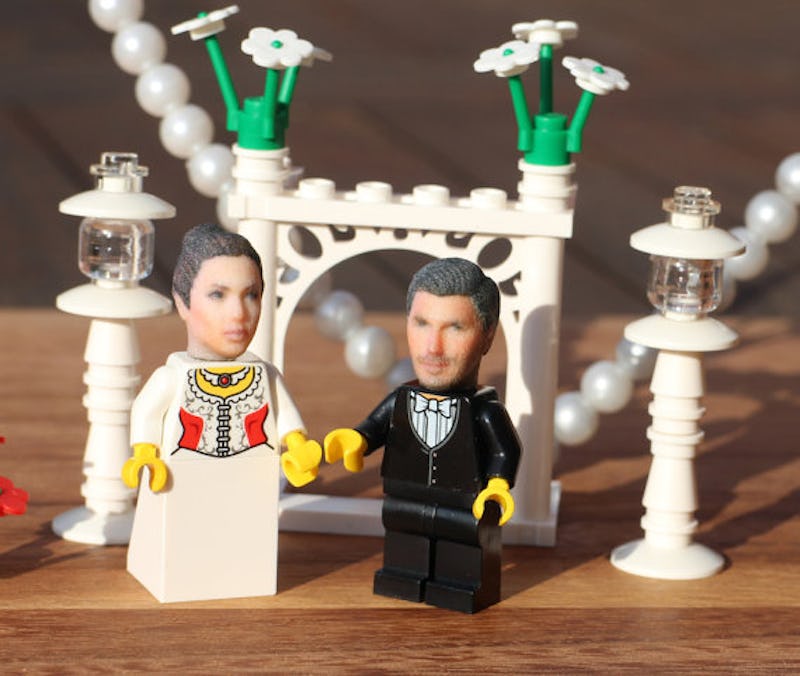 Big news everybody — it looks like my lifelong dream of becoming a toy has finally managed to become a reality! A company called Funky 3D Faces is using very sophisticated technology to 3D print a LEGO head of yourself. That's right! Not only are you going to be turned into a toy, but that toy is arguably the greatest children's present ever created. LEGOs are the only toy that can truly prepare you for adulthood. You don't believe me? Then tell me how many times did you have to follow instructions to put together an IKEA furniture set? Aren't you glad you've had all the practice in the world thanks to your Harry Potter LEGOs? I know I am.
I won't lie to y'all. LEGOs aren't cheap. Last I checked, any set is going to set you back a few. Is it because LEGOs are so popular or because the sets are hard to make? Let's get real, those plastic pieces are borderline indestructible and if you say otherwise I would direct your statements to the bottom of my scarred foot. I think that a hundred years after the destruction of our planet's habitable atmosphere, alien search parties will discover small LEGOs lodged in the soil. THAT is how indestructible I consider LEGOs to be.
Lucky for you, when you shop at Etsy you can get your own head model for $29.96 (and FYI, there's a three-for-the-price-of-two deal going on right now). In case you were worried that these toys will not ship to you, do not fret. These little guys ship worldwide from Lincoln, United Kingdom. That means you are not only getting an incredible gift, but you are also taking a piece of England home. As a huge fan of anything British I can only say that this is a win-win situation. The only thing that could possibly make these figurines any better, is if Benedict Cumberbatch himself delivered them to my house.
1. Two Pictures And We're In Business
All you have to do in order to create these miniatures is provide two pictures of whatever face you want 3D printed. Then, you're done. The rest is up to the team to figure out, which is a pretty sweet deal if you ask me. This process looks similar to how animators create animated characters for video games and CGI.
2. The Results
The results look like this! While obviously they are not perfect, they sure are entertaining. You can now be Han Solo instead of just role playing him online or in the privacy of your own homemade Millennial Falcon.
3. Idea Generator
You can create your own custom wedding topers that add an adorable touch to your wedding. Or you can create tree ornaments for friends who have moved out of town and still want to be with you over the holidays. The ideas are endless. I suggest you get on this ASAP — buy yours here.
Images: funcky3Dfaces/Etsy