This Is The Best Candidate For Trans Rights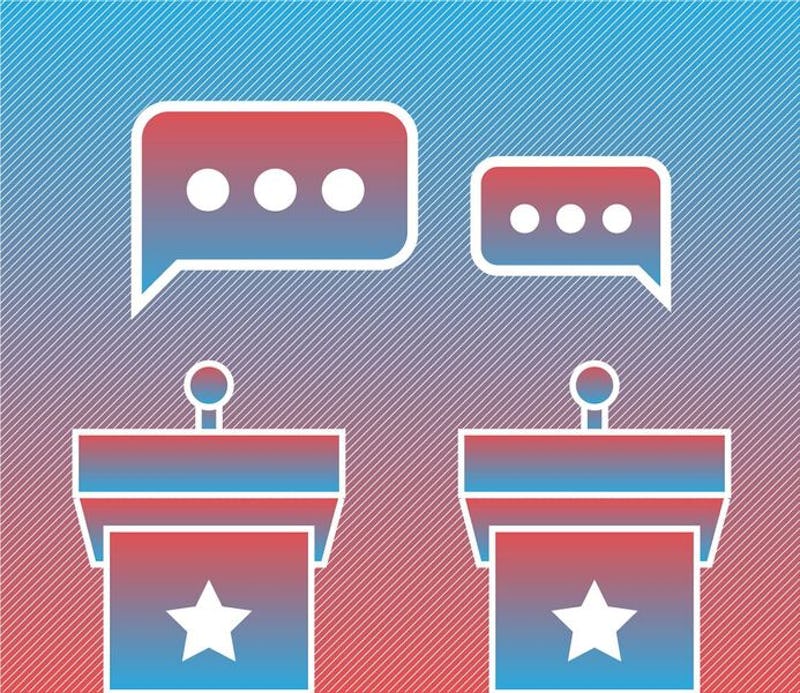 With the primaries approaching, it's time to take a hard look on a topic that most of the candidates won't willingly broach without some goading: the issue of transgender rights. It's a politically-marginalized matter — one that, itself, is about marginalization. Last year was arguably a "bumper year" for trans visibility, as Vogue recently put it — full of breakthrough moments like the release and critical acclaim of the film Tangerine, Laverne Cox's feature in Allure's annual "Nudes" issue, and Diane Sawyer's colossally-covered interview with Caitlyn Jenner. Regardless, these notable achievements are still limited in scope as far as overall representation and depiction of trans issues is concerned.
The fact is, there are still several matters affecting the trans community that did not grace headlines or "make the mainstream" in 2015, but should have. For example...
Many continue to struggle to find employment because of their gender identification. Furthermore, 32 states have no state law protecting transgender individuals from being fired for being who they are.
When it comes to transgender rights and advocacy in the world of politics, of all the Democratic candidates — and, yes, I can group the entirety of the GOP presidential hopeful base into one giant bucket marked "hazardous material" — Vermont Senator Bernie Sanders has done and promised the most thus far.
But promises are the precarious cornerstones of even the most robust of political campaigns. And no one understands the questionable weight that most bureaucratic pledges carry better than Catalina Velasquez, who was born in Colombia and came to the U.S. as a child with her family in 2002.
Velasquez, who is a transgender immigrant, met with Sanders on Dec. 7 at a Washington D.C. round-table hosted by the senator's campaign to discuss his recently released comprehensive immigration reform proposal. She praised Sanders' outline but noted that she was concerned. "We're facing disproportionate effects in this environment," she remarked to Sanders, before offering data discovered by a 2014 Fusion investigation that found U.S. immigration officials hold an average of 75 transgender immigrants in detention every night, the vast majority of whom are women seeking asylum and are detained in men's detention centers.
"I apologize for not having dealt with that in our list of particulars," Sanders' told Velasquez in return, "but the issue that you raise is something that I'm more than conscious about and that is the discrimination against transgenders and the LGBT community."
(Yes, Sanders used the term "transgenders," about which Velasquez later brought up as another concern.)
Velasquez tells Bustle that, as a trans immigrant of color, she hopes that Sanders matches his words with action. "No one candidate comprehensively represents the transgender community, though Sanders has been the one to make promises. What I'm most interested in is how he intends to follow through," she said. "What alternatives to detention is the Senator looking at to dismantle the for-profit detention of immigrants, particularly vulnerable populations like LGBTQ people? There is a life after detention, so how is the senator looking to ensure we not only survive but thrive within society? What is the senator going to do to ensure all immigrants have access to life-saving and needed healthcare that includes preventive and abortion care as well as gender-affirming healthcare?"
Velasquez admits she was unable to press Sanders further on how he intended to devote himself to such concerns. But that doesn't mean she's going to stop asking questions and demanding the answers she deserves anytime soon.
Another transgender rights activist, Andi Dier, who operates the Transgender Advocates for Bernie Sanders Facebook page, took a more forceful (and necessary) approach in pushing Sanders' on the issue.
Dier documented her experience on Planet Transgender, recalling how, even as one of the lone two trans activists (the other, her partner) vocally present at a Sanders rally in New York, she made a noticeable impression on the Vermont senator and presidential hopeful. Dier and her partner literally followed Sanders around NYC that day, pressing him to speak to on the issue.
Then, as she recalls in her Planet Transgender post:
Just like that, less than 2 weeks later, Bernie Sanders stands alone in tweeting support for trans housing rights. Yes, I get it, he's always supported LGBT rights. But he's never really talked about "the T" specifically, no one does. We literally have different issues, more complex and often dangerous issues.
Sanders' tweet referred to the current network of federal housing and discrimination laws and how the rights of transgender individuals are often called into question in many parts of the United States. The ACLU outlines on its website how bills to prevent discrimination based on gender identity have slowed significantly due to the current GOP-controlled Congress.
Until recently, Sen. Sanders was the only candidate to take to social media to address transgender rights. And he was the first to openly address the issue with the media. Regardless, members of the transgender community, along with their allies, believe that more — much more — needs to be done. As Dier eloquently points out in her article, "[This tweet] is a promising step for Sanders. ... But we deserve more than 140 characters."
Indeed, it is a promising step. And Bernie Sanders is on the right track. He just needs to go further — much further.
Images: Getty (2); Courtesy of Catalina Velasquez (1), Mary Rabun