Steven Avery's Lawyers Clearly Still Care A Lot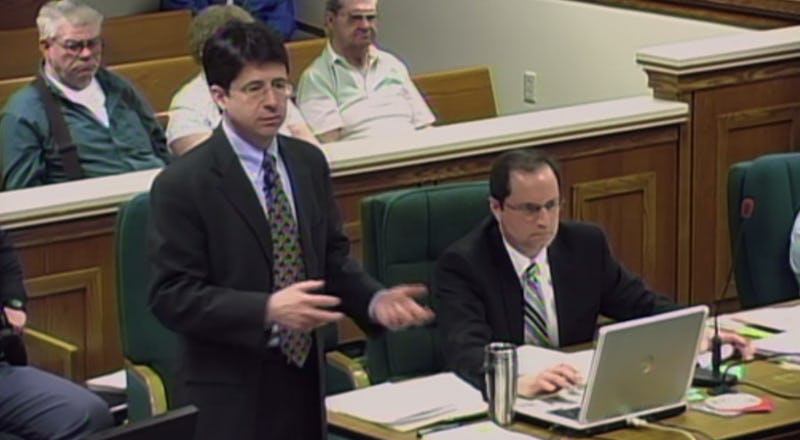 Steven Avery's murder case has enraged and enthralled an entire nation thanks to the release of Making a Murderer on Netflix. However, as invested as viewers may be in Avery's story, which has prompted hundreds of thousands of people to sign a petition for his release, no one is more dedicated to helping Avery than the lawyers who tried dauntlessly to refute the charges against him. Now, Avery's former defense lawyers have offered to help him again if he receives a new trial. Dean Strang has said that he and his co-counsel Jerry Buting both want what's best for Avery.
In the last episode of Making a Murderer, viewers learn that Avery has now exhausted all of his appeals, and is no longer eligible for a court-appointed attorney. As a result, Avery requests his entire case file in an attempt to mount his own legal fight. Luckily, Avery does not have to go it alone. On Friday, it was announced that Avery has new legal representation from Kathleen Zellner, a Chicago attorney, and Tricia Bushnell, the legal director for the Midwest Innocence Project. The Wisconsin Innocence Project helped exonerate Avery of his wrongful 1985 conviction for rape.
Before the Friday announcement, however, Avery's former defense team, which is featured prominently in the Netflix series, spoke out about helping Avery again. In an interview with The Daily Beast, Strang said that he and Buting, both of whom have become fan favorites and Internet sensations, would be willing to reunite to help Avery in a new trial:
Jerry and I both have always been in touch with Steven, on and off. It's clear that he probably needs formal legal representation [for] the specific, concrete things that a lawyer can do in the coming weeks and months.
However, that doesn't mean that the gang is definitely getting back together. A retrial could potentially put the defense team itself under review. Strang explained:
It would depend on what [Steven] wants, for one, and two, whether any future legal steps might involve examining whether Jerry and I dropped the ball in some way — whether we were inadequate or the legal term is ineffective, in some way. If some possible avenue of relief might be raising questions about our performance or criticizing our performance then we shouldn't be the ones to do that.
And if they do team up again, they'd be doing it for no other reason than to help Avery:
He's not going to be able to pay anybody. Money isn't in the equation. But what is, right now in our eyes, is, what's best for Steven?
It's clear that Strang and Buting have not put this case behind them, and could jump at the opportunity to set things right.
In our system, if we live the values we profess, that means you get to keep your liberty. That means you don't spend the rest of your life in a cage. Could he be guilty? Sure, he could. Do I think he was proven guilty? No. Do I think there's a real strong chance he could be innocent? Yes. But that's just me. I wasn't asked to decide.
The chances of Avery receiving a new trial now depend on whether new evidence could be presented. New DNA evidence helped exonerate him in the rape of a female jogger, after he had served 18 years for the crime. Avery is currently serving a life sentence for the 2005 murder of Teresa Halbach.
Image: Netflix