Amy Adams Has Been Nominated Five Times for Oscar Since 2005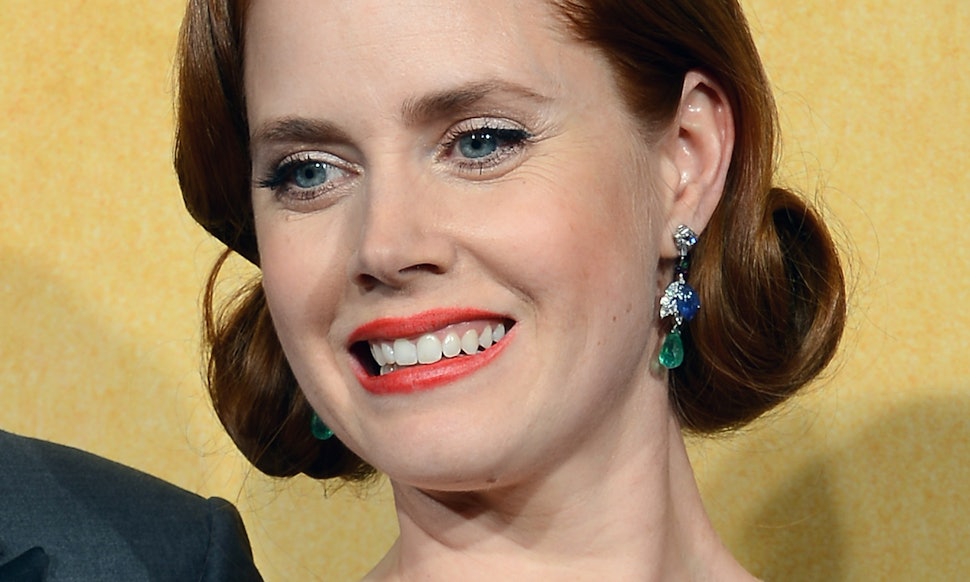 Ethan Miller/Getty Images Entertainment/Getty Images
There's no doubt that Amy Adams is an incredibly talented actress, but this year has definitely proven that she has what it takes to become a major movie star. This has been a big year for Amy — she just took home a Golden Globe for her role in American Hustle and is one of the frontrunners in the Best Actress category at the Oscars this March. But though Amy hasn't snagged one of the coveted gold statues yet, this March will mark her fifth time being nominated by Academy — pretty impressive! We take a look back on Amy Adams' previous Oscar nominated performances as we cross her fingers for this to be her year.
'Junebug' (2005)
Amy Adams was nominated in the Best Supporting Actress category for this Phil Morrison-directed dramedy. In the film, Adams plays a sweet, if naive, pregnant woman who befriends the newlywed couple who moves into her town. This independent film was Adams' breakout role. After Junebug, Amy went on to star in the beloved modern-day princess film Enchanted.
Image: Sony Pictures Classics
'Doubt' (2008)
Based on John Patrick Shanley's award-winning play, Doubt tells the story of a two conflicted nuns who make different decisions regarding their priest's relationship with an alter boy. Adams plays the timid Sister James while Meryl Streep plays the elder nun, Sister Aloysius.
Image: Miramax
'The Fighter' (2010)
Adams starred in this David O. Russell film before making his latest film, American Hustle. In this sports drama, Adams plays a former college athlete and the girlfriend of a boxer looking to get back on his feet.
Image: Paramount Pictures
'The Master' (2013)
In this Paul Thomas Anderson drama (loosely based on the mysterious "religion" of Scientology), Adams plays the wife of master manipulator Lancaster Dodd, played by Philip Seymour Hoffman.
Image: The Weinstein Company
'American Hustle' (2014)
This fun '70s-set crime drama stars Adams as a master con artist who charms an FBI agent into falling for her. The film has a number of Academy Award nominations under its belt, and Amy Adams is the frontrunner in the Best Actress category… though we think she should get an award for that hair alone.
Image: Columbia Pictures