Was Evidence Was Omitted From 'Making a Murderer'?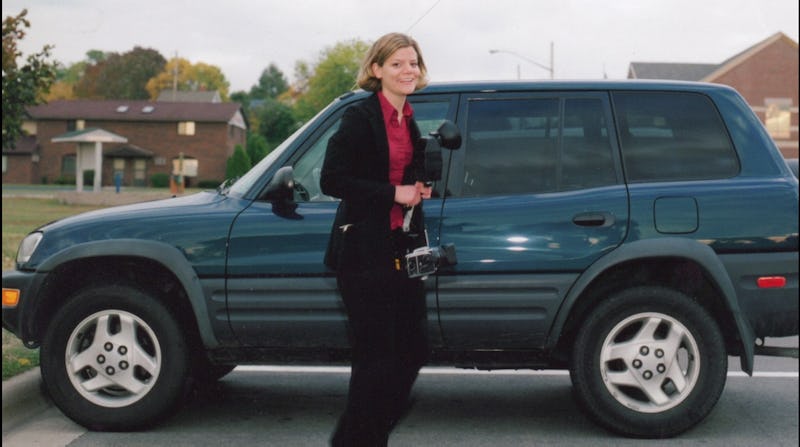 About a month has passed since the premiere of Making a Murderer on Netflix, and the public desire for more information about the Steven Avery case keeps growing stronger and stronger. Though the documentary appears to depict all of the goings on during the 2006 trial of Avery for the murder of 25-year-old Teresa Halbach, is there more info out there that wasn't discussed in the docuseries? Like, for example, more evidence that would prove Avery did murder Halbach, as he was convicted of doing? Former Wisconsin state prosecutor Ken Kratz has come forward to decry the docuseries' alleged exclusion of several pieces of evidence against Avery. In fact, Kratz claims that there is DNA evidence from Avery's sweat that was found under the hood of Teresa Halbach's car.
In a round up of alleged facts the docuseries failed to show on screen, The New York Daily News reported:
The documentary describes in length Avery's blood in Halbach's car and the possibility it was planted by police. However, it barely mentions traces of his sweat that were also found. DNA from Avery's sweat was found on the hood latch of the vehicle and on the car keys, according to testimony from the trial.
Addressing the milieu of theories in an email to People magazine, Kratz called Making a Murderer a "conspiracy movie," intoning that there may be more to the story than was presented in the show. The magazine reports:
According to Kratz, Avery's DNA, which he says was not taken from his blood, was also found under the hood of Halbach's car, a Toyota RAV4. "How did his DNA get under the hood if Avery never touched her car? Do the cops have a vial of Avery's sweat?" asks Kratz. Defense attorneys alleged that Avery's blood, which was found in Halbach's car, may have been planted, taken from a vial of Avery's blood that was 11 years old.
Making a Murderer filmmakers Moira Demos and Laura Ricciardi spoke to ABC News regarding the allegation their series omitted evidence. The outlet reported:
The filmmakers don't deny that they left certain things out of the documentary. "It would be impossible for us to include all the evidence that was presented in the trial," Ricciardi said. "That's called a trial. What we made was a documentary."
Avery is currently serving a life sentence without possibility of parole, yet he maintains his innocence — a claim that several members of the public now support as well, signing a petition for Avery's pardon that was successfully reviewed by the White House before being rejected. Kratz refutes Avery's assertion of innocence by denoting the evidence that was absent from the documentary's coverage of the investigation and trial. The Manitowoc police department is not under investigation and vehemently denies any wrongdoing.
During Avery's trial, Kratz and his prosecutors pointed to the following evidence, as highlighted by Vox:
The prosecution, led by Calumet County District Attorney Ken Kratz, relied on several pieces of evidence for this second conviction: Halbach's SUV was found hidden on the Avery family's property, the SUV had Avery's blood in it, a bullet with Halbach's DNA was found in Avery's garage, and Halbach's spare SUV keys were found in Avery's trailer, among other clues.
Several episodes of Making a Murderer show that the defense team, headed by public defenders Jerome Buting and Dean Strang, claimed that the sample of Avery's blood that was found in Halbach's car was planted, and was actually from a vial of blood kept from evidence in the rape case of Penny Bernsteen, for which Avery was wrongfully imprisoned for 18 years. Kratz acknowledges the defense's claim that Avery never touched the car, but wrote to People: "How did his DNA get under the hood of the car…? Do the cops have a vial of Avery's sweat?"
In an interview with Megyn Kelly on Fox News that is quoted in another People article, Strang addressed the evidence that Kratz claimed was omitted from the series. In addition to refuting the claim that Avery was obsessed with Halbach, Strang also says that the idea that the DNA under the hood of her car was from Avery's sweat was merely "Kratz's theory." Strang said that the DNA sample present could have transferred from a number of places, including "[Avery's] skin, a DCI agent's glove…"
Viewers of Making a Murderer seem to have no shortage of fodder for armchair detective work, though this may be another case of "he said, he said."
Images: Netflix