15 Valentine's Day Recipes For Two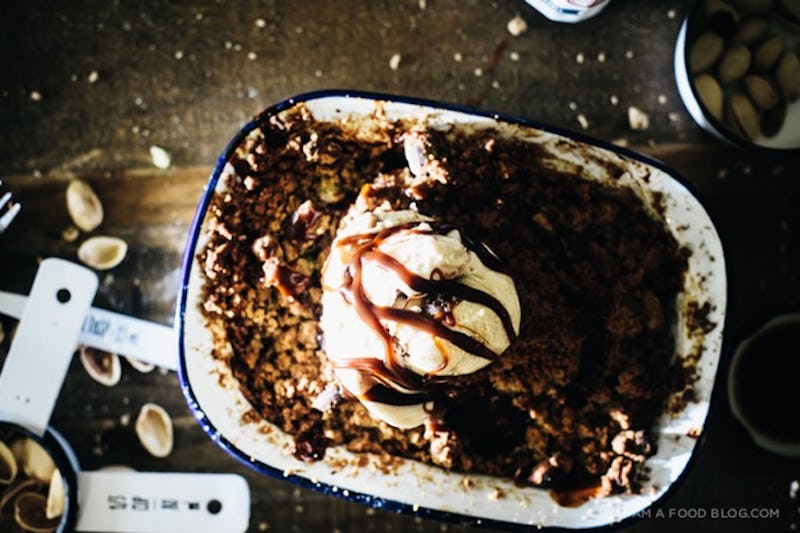 Valentine's Day is the day when you are supposed to share your mushy, lovey-dovey feelings with your significant other, and especially if you are just starting out, really go out of your way to make each other feel special. In my foodie opinion, cooking is the best way to get this done, so I am sharing 15 Valentine's Day recipes for two that'll make you a serious hero.
This year, instead of going for the same ol' chocolates, flowers, and big dinner out on the town route, shake things up a bit and stay in. Picture this if you can — a roaring fire, candles everywhere, a romantic table set for two (or a picnic on the floor), and a dinner that you cooked from scratch for that oh-so lucky fellow or lady in your life.
Talk about setting the mood, right? The only thing left to do is pick which of these delicious recipes made just for two that you want to make. I have got you covered from dinner through dessert, so now is the time to go all out with those culinary skills you know you've got. Nothing says "I love you" more than food, and here, you'll find a recipe for all your romantic needs. You're welcome.
1. Beef & Broccoli Take-Out Fake Out
What's better than a little romantic Chinese takeout in the middle of the living room floor? Surprising your main squeeze with this homemade version from Table for Two.
2. Spring-tastic Dinner For Two
Remind your partner that spring is just around the corner with a giant bowl of lemon fettuccine with bacon and chives from Big Girls Small Kitchen. Simple, straightforward, and much better than spaghetti and meatballs.
3. Creamy Avocado Pasta & Balsamic Roasted Beet Salad
Coming from someone with a strong avocado obsession, I know any vegan (or non-vegan for that matter) will swoon over this creamy pasta and salad combination from What's Cooking Good Looking.
4. Sage-Brined Pork Chops with Brown Sugar Glaze
Want to whip out the big guns for your Valentine's Day dinner? The Kitchn has you covered with these decadent sage-brined pork chops that already have my mouth watering.
5. Ricotta Gnocchi with Blue Cheese and Walnuts
Surprisingly enough, ricotta gnocchi is ridiculously simple to make. This recipe from Food Fanatic with blue cheese and walnuts is at the top of my list to seriously impress.
6. Taco Salad with Creamy Cilantro Dressing
I know it's just a salad, but this concoction by The Kitchn is hearty enough (and delicious enough) to be the main Valentine's Day event.
7. Fancy Chicken Pot Pies (For Two)
The best part about this recipe from A Cozy Kitchen is that you two won't end up in a fight over that crispy, golden brown crust.
8. Chana Masala For Two
Bring some serious heat to your Valentine's Day dinner with this Indian dish from Food Fanatic. The spices will turn things up, plus it's always fun to step outside the box with your food.
9. Minestrone Pot Pie For Two
If you're looking for that Lady and the Tramp meal sharing moment without the mess, check out this potpie from Food Fanatic. Perfectly portioned for two so you can snuggle up before you dig in.
10. Weeknight Cobbler For Two
Let's move onto the best part of dinner, shall we? It's time to bust out the desserts — like this way too easy cobbler from Joy the Baker. Seriously, it's easy enough to pull off on a weeknight. Your SO will never know how little time it took.
11. One Bowl Vanilla Cupcakes For Two
The surefire way to impress someone with dessert? Baking. I would lick the bowl for these vanilla cupcakes from How Sweet It Is. Barely any mess, and there's no way your sig other will be unimpressed.
12. Gluten-Free Chocolate Cupcakes For Two
If your partner is gluten-free and/or chocolate-obsessed, you'll score big with these divine chocolate cupcakes made especially for two from Food Fanatic. I had to resist licking the screen here, people.
13. Peach Pistachio Caramel Crumble
For the true gourmet, you need a gourmet dessert that'll blow them away. Try the crunchy, fruity, caramel-packed goodness that is this crumble from I Am a Food Blog. Those complex flavors and textures will make it a night to remember.
14. Gooey Chocolate Cake Cups For Two
I don't care if you're a girl or a guy, gooey chocolate cake like this one from A Farmgirl's Dabbles will have you swooning after the first bite. I can speak from experience — wow'ing the crap out of people comes down to gooey chocolate.
15. French Toast For Two
The finale on this list could be breakfast for dinner, a brunch on Valentine's Day, or even breakfast in bed the following morning. Classic French toast portioned for two from Joy the Baker just needs a little fruit and syrup topping to be the bomb dot com.
Time to get your culinary romance on, folks.
For more food inspiration, check out Bustle on YouTube.
Images: Table for Two; Big Girls Small Kitchen; What's Cooking Good Looking; The Kitchn; Food Fanatic; The Kitchn; A Cozy Kitchen; Food Fanatic;; Food Fanatic; Joy the Baker; How Sweet It Is; Food Fanatic; i am a food blog; A Farmgirl's Dabbles; Joy the Baker