'Degrassi: Next Class' Is More Honest Than Ever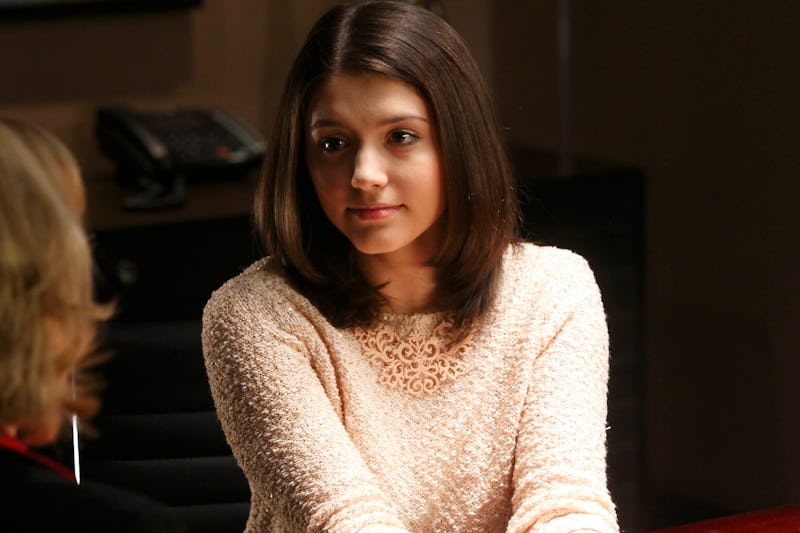 Whether you're Generation X, Generation Z, a millennial, or whatever a "becomer" is, chances are you've watched or at least heard of Degrassi. The teen drama has been around forever in various incarnations, and has a new streaming life that matches its progressive attitude. For new and old fans alive, what's different about Degrassi: Next Class on Netflix? Besides the theme song, a new recording of "Whatever It Takes," you may notice a few changes — according to Degrassi: Next Class stars Ana Golja, Sara Waisglas, and Ricardo Hoyos, who play Zoë Rivas and Frankie Hollingsworth.
You'd think that not much would change. Has anything ever stopped Degrassi from "going there" with it's subject material? This show has broken ground with stories about abortions, school shootings, gang violence, identity, and sexuality — to name a few of many. Degrassi: The Next Generation won a Peabody Award in 2011 for the episode "My Body Is A Cage," which centered around a transgender character. Degrassi is one of the most honest shows out there, which is one of the reasons it remains both popular and on the air. A platform like Netflix, without commercial ad space or time slots, is considered to be more lenient, however, it baffles me that such an already progressive show could become even more so.
"You'd be surprised," Goljas says, "Being on Netflix has given us a lot of leeway, we've been able to push the envelope even more and still tell the same story... being super honest and raw and genuine." Waisglass adds that they've been able to "go a little deeper into [the story] and not have to shy away from telling the nitty gritty of it."
Having glimpsed a bit of the new season, I can concur that you'll notice a few tiny, tonal changes that make the show even better than you remember. Another small difference, that keen fans of the show will pick up on instantly, is that the episode titles are now named after popular hashtags like "#NoFilter" and "#SorryNotSorry" instead of throwback song titles. Waisglass says that while she thought "it was just a cool way to relate because everyone uses hashtags," she herself had asked and discovered that the show "wanted to be able to use that as a way to actually talk about the episodes. So it kinda has dual purpose."
Basically, it's the same Degrassi — Netflix is just letting Next Class spread its wings and be true to itself. If that's not a metaphor for high school, I don't know what is.
Want more Degrassi? Watch the stars of Next Class guess teen slang from different generations in the video below.
Images: Steve Wilkie/Epitome Pictures; WiffleGif