'Black Mirror' Is Finally Coming Back For More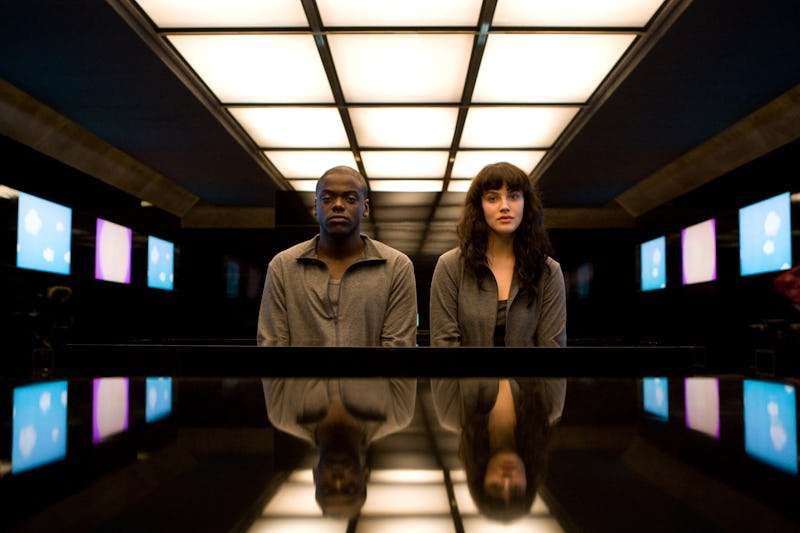 Netflix has made a lot of announcements today, one of which involves everyone's favorite dark, twisted British series, Black Mirror. At the Television Critics Association winter press tour on Sunday, Netflix revealed that Black Mirror Season 3 was not only a go, but that Gugu Mbatha-Raw and Mackenzie Davis would be new cast members. 12 episodes of the show, which ran for two seasons on Britain's Channel 4, were ordered by Netflix in 2015, and Charlie Brooker, who created the show, is set to write all of the new installments. The premiere date for the upcoming season has not been released, but it seems likely it'll be sometime this year.
As for Mbatha-Raw and Davis, they'll star in one episode of the upcoming season, which will be directed by Owen Harris, who directed the 2013 episode "Be Right Back." For those unfamiliar with Black Mirror, the actresses are only starring in one episode because the show is an anthology, with new stories and actors each episode. Because of its format and its social commentary/horror niche, Black Mirror has drawn comparisons to The Twilight Zone . What sets the show apart, though, is the connecting thread of technology; most of the horrific elements of the sci-fi series are related to the growing influence of computers and media in the characters' lives.
And now Mbatha-Raw and Davis will get to be part of it. While the duo might seem much less familiar than actors who have previously appeared on the show like Jon Hamm or Domhnall Gleeson, you're probably more acquainted with them than you think.
Mackenzie Davis
Davis is a Canadian actress whom you probably recognize from The Martian. In the Oscar-nominated movie, Davis played Mindy Park, the scientist who first realizes Matt Damon's character is alive. Those who haven't seen The Martian, though, probably recognize her from her lead role as Cameron Howe, the genius computer programming punk, on Halt and Catch Fire. Before these breakthrough roles, Davis appeared alongside Zac Efron and Michael B. Jordan in That Awkward Moment and in the star-studded comedy Freaks of Nature. So yeah, that's where you've seen her face.
Gugu Mbatha-Raw
Mbatha-Raw is a critically acclaimed British actress who appeared in two big films of 2015, Concussion and Jupiter Ascending. Film lovers will recognize her as the star of the period piece Belle, for which she was nominated for many indie acting awards, and the romantic drama Beyond the Lights. Mbatha-Raw first gained international recognition for her recurring role on Doctor Who as Tish Jones, companion Martha Jones' younger sister. She has a lot in store for the future, as she's set to appear in the live-action Beauty and the Beast, as well as take on a role alongside Matthew McConaughey and Keri Russell in the upcoming Civil War drama Free State of Jones.
There's been no information yet on what roles these talented actor will play in their episode of Black Mirror. I can't wait to find out what other actors are lined up for the next season of the show which seems to have found a good home at Netflix.