Domestic Violence Survivor Shares Powerful Message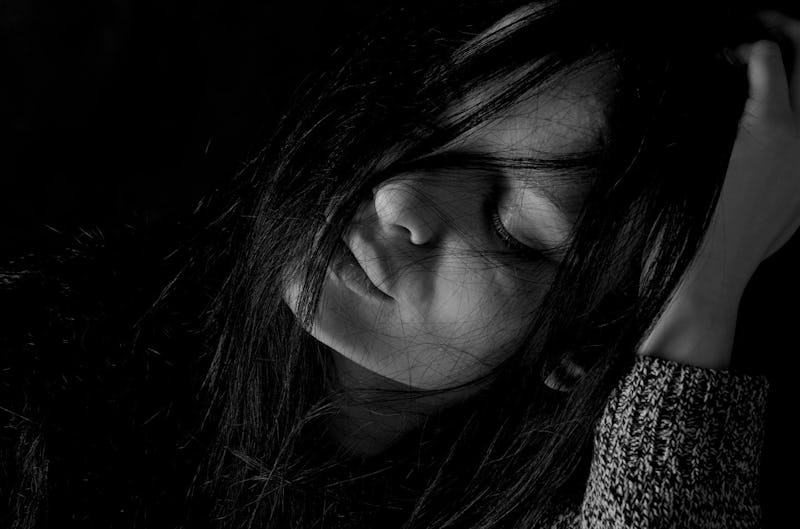 In a powerful tribute to the resiliency of the human spirit, domestic abuse survivor Darrian Amaker has posted a video taken from her hospital bed. Her message, which has since gone viral, is clearly striking a chord with people.
The following information and images are difficult to read and see, but they are important and relevant and oh-so brave. Domestic abuse — defined as the willful intimidation, physical assault, and/or other abusive behavior as part of a systematic pattern of pattern and control perpetrated by one intimate partner against another — does not discriminate. It is a dangerous epidemic which affects individuals from every walk of life. Did you know that, according to the National Coalition Against Domestic Violence, every nine seconds, a woman in the U.S. is assaulted or beaten? Or that domestic violence is the leading cause of injury to women, surpassing muggings and even car accidents? Or that every day in the United States, more than three women are murdered by their husbands or boyfriends? Amaker was almost one of those women, which makes her story particularly impactful.
On Jan. 16, the courageous singer and photographer shared her harrowing experience on the National Coalition Against Domestic Violence's Facebook page, alleging, "A few days after Thanksgiving this past year, my love went straight psychotic and beat me brutally for 10 hours. He planned it out; I was supposed to die. I survived or escaped, whatever you want to call it, and spent four days in the hospital, eyes swollen shut, wondering why, wondering why."
She goes on to reveal that she is now safe, and her ex-partner has been formally charged with six felonies by a grand jury and faces many years behind bars. But Amaker, 24, is still left to deal with the psychological and physical aftermath of the assault. "I asked my doctor why I look different in the mirror, assuming it's a psychological consequence of savagery," she wrote. "Softly, she remarked that all of my bones are bruised, quarter-inch ridges that I can feel — my face is different; it's one-half-inch wider now."
But even in those darkest of hours, Amaker sought out the light, singing a song speaking to the ordeal. "I generally don't record videos of myself but it was the only thing I wanted to do in the hospital. I insisted," she said. "It felt important and a small triumph to make something, salvage anything from my shipwrecked heart." Amaker's song of triumph and hope isn't just helping her, though — it is helping others heal too, as evidenced by the countless stories pouring in from fellow survivors. Wrote one: "I've seen the devil many times, but the most permanent image was my ex-husband's hands sealing out the air in my throat — the only thought I had was my two children."
Across the board, Amaker's bravery is being met with support. Earlier this week, the executive director of Face Forward, Mandi Budd-Edwards, commented on her post to offer pro bono reconstructive surgery through the nonprofit. "Darrian, though I don't know the full extent of your facial injuries," wrote Budd-Edwards, "if Face Forward, Inc. can assist you with any surgical needs, please know we are here to help." The National Coalition Against Domestic Abuse, which originally shared Amaker's story, continues to counsel her, and offers counsel to the other victims sharing their own stories in response.
Unfortunately, such broad support isn't always the case for victims of domestic violence. All too often, such violence isn't understood, and that lack of understanding or empathy leads to victim-blaming. This culture of apathy can make victims feel ashamed to come forward — based on reports from 10 countries, between 55 and 95 percent of women who've been physically abused by their partners have never reached out to organizations, shelters, or the police for help.
In Amaker's own words, "Domestic violence is not a faraway issue. It affects people you know, cheerful people, people who sing, people who love. We the humans must be better, kinder, stronger. We the loving must not tolerate abuse. We the living must facilitate life."
If you or someone you know are a victim of domestic violence, call the National Domestic Violence Hotline at 1-800-799-SAFE as soon as possible.
Images: Pixabay; Darrian Amaker/Facebook; Darrian Amaker/YouTube