These 2016 Trends Are From Another Decade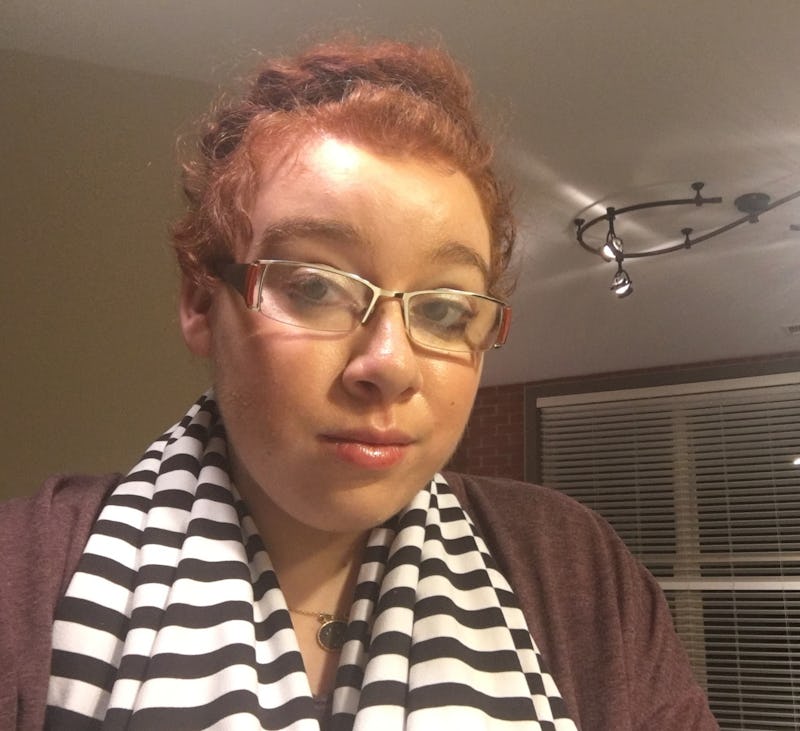 I always get really excited for a new year; not just because it's a chance to start over, but because it's time for fashion evolution. A new year means new trends, and 2016 fashion trends are not disappointing so far. Although we usually think of new trends as, well, new, I have found that most of the current "it" looks are actually recycled from decades past. This isn't a bad thing, per se, but proves just how style is an evolving art form that borrows concepts, relies on interpretation, and most importantly of all, requires inspiration.
This year, everything from long pendant necklaces to ruffled dresses is promising to make waves on runways and red carpets. The sartorial world is likely going to see the results of the globalization of design in the industry as well, since looks from all parts of the world are blending together more and more to create constantly-evolving works. In a word, it's going to be epic.
So let's take a closer look at some of the biggest trends of this year that you may not realize are borrowed from decades past. By doing so, we might just gain a bit of insight into the history of fashion and learn about the origins of our new (but actually old) favorite trends.
1. Fringe
Fringe has such a modern textural and architectural feel to it, so it might come as a surprise to learn that it originated back in the '70s, when the days of hippiedom were still thriving. This trend is so fun and outrageous that it really makes a statement in any decade.
2. The Cold Shoulder
Exposed shoulders are going to be making huge waves in 2016, but they aren't exactly an innovative trend. According to The Guardian, the cold shoulder look originated with the world's obsession with Brigitte Bardot in the 1950s and '60s, as her signature looks involved off-the-shoulder tops and dresses. In fact, the trend was originally dubbed The Bardot. But as style has evolved over the decades, it has come to involve more shoulder cut-outs than off-the-shoulder tops, and been renamed to reflect the current era.
3. Denim On Denim
There's nothing more suggestive of the 2010s to me than the new but classic denim on denim pairing, whether it's a denim jacket with jeans, jeggings with a denim vest, or denim cutoffs paired with a denim button-up flannel. The double denim look started to gain popularity in the 1970s, though, when it first become socially acceptable for people to wear jeans in their day-to-day lives, as Today reported. This decade also saw the debut of new kinds of denim, including Daisy Dukes.
4. Stripes
Stripes are such a classic fashion look, even if there is something quite modern about wearing them. This year, bold, colorful stripes will likely make a major statement in fashion, but they have actually been doing so for quite some time. Although it's not clear when stripes first took over mainstream style, a notable historic moment came around 1917, when Coco Chanel was inspired by the vertical stripes on the French Navy uniforms and took this look from the streets and into her designs, as StyleCaster reported.
5. Platform Shoes
Stilettos are out and platforms are in for 2016, with platform-style shoes of all kinds making a splash. But these babies go back to the 1970s. And it's not even just the modern Western world that has worn them. "The sky-high shoe assisted royals in dodging Medieval muck, gave Greek thespians a much-needed boost on stage, and was actually outlawed at a certain point," Connie Wang and Zoila Sylvester wrote on Refinery29. Basically, platforms are like wearing a piece of history.
6. Lace
Lace is one of my favorite textures of all time, what with its delicate, feminine nature. You're probably thinking, "I already know that lace used to be popular," but you might be conjuring up images of trends from the Victorian era or Medieval royalty, am I right? Lace was also popular in the 1920s and again the 1960s, in the flapper and hippie chic eras respectively, according to The Guardian. It's the trend that just keeps coming.
7. Half Moon Bags
This modern take on a hobo or messenger bag was all over the runways for 2016, so expect to see this style of handbag on the shoulders of women everywhere pretty soon. This is another style that has vinage origins and ties to Coco Chanel, since the iconic designer popularized the shape of the half moon in the 1950s and 60s, according to Vogue.
8. Pajamas As Streetwear
Street-wear has grown increasingly casual throughout history, considering wearing something other than suits and gowns in public was socially unacceptable as recently as 150 years ago. These days, most of us wear everything from jeans to yoga pants in our everyday lives. Sporting pajamas in public is one of the biggest trends of 2016. But in the 1980s, we saw knitwear, sweatpants, and hosiery being worn out in public as clothing — with leotards, leggings, and leg warmers being just a few examples.
9. Multitone Knits
Knits have become a go-to fabric during sweater weather, and marled and multi-toned knits are going to be big fashion trends in 2016. Knitwear is one of those trends that I think of as being very modern and innovative, because of the work and design that has to go into making it so cozy, warm, and wearable. But it has actually been "in" in various forms since the 14th century. According to VisForVintage, an online destination for brief vintage fashion history lessons, the 1930s was the first time that knitwear sets were created and packaged as luxury goods, rather than just clothes to wear for staying warm. They also had major moments in the 1950s and 60s, as knitwear expanded in design, fit options, and textile manufacturing technology improved.
10. The Single Earring
Wearing an earring in just one ear, preferably an earring that is large or makes a bold statement, is something being seen on many a runway in 2016. It may surprise you, however, that this trend is not exactly new. Many men wore single earrings in the 1980s, which might just have been the start of this now-modern look.
Because fashion is constantly evolving, trends rarely fall out of the sky. And the circularity of style just goes to show how the history of fashion has beautifully influenced the looks we value today.
Images: Erin McKelle Fischer; Pixabay