Jerome Buting Is Still Active In Avery's Case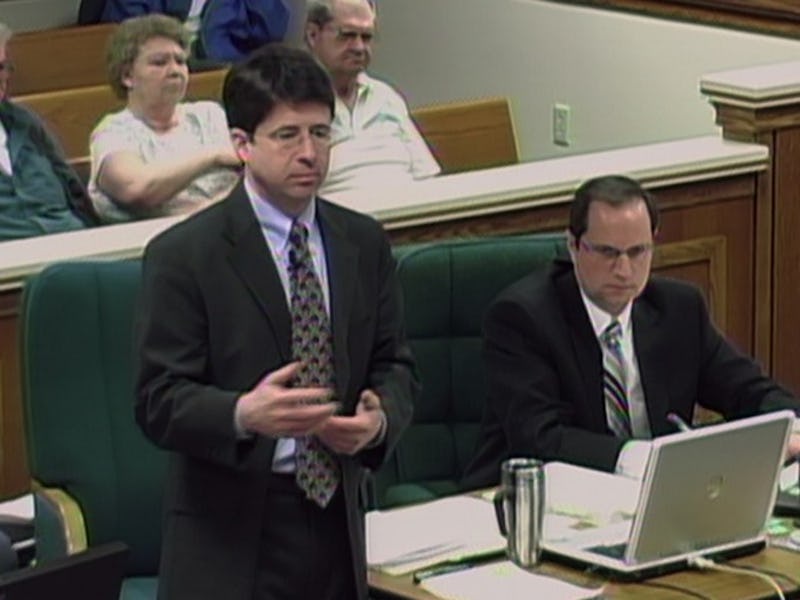 Viewers of the Netflix documentary series Making A Murderer fell in love with Steven Avery's defense team of Jerome Buting and Dean Strang. Avery currently has a new attorney representing him, the prolific Kathleen Zellner — but Buting and Strang have certainly kept an interest in the case that brought them to the forefront of American pop culture, with Buting staying especially active when it comes to addressing this important and ongoing case. So, where is Jerome Buting now? The former assistant state public defender is still in Wisconsin, having remained the managing attorney and president of Buting, Williams, & Stilling, S.C. for over two decades, according to his LinkedIn profile.
Buting has repeatedly given interviews about the case that made him famous, and believes a potential key to Avery's exoneration may lie in the retesting of blood that was found on 25-year-old photographer Teresa Halbach's car. His statements indicate that it may have been tampered with, though there were no available tests at the time of trial to unequivocally confirm his theories.
Buting has repeatedly touched upon all the evidence that he and Strang were unable to use during the trial. The show's prominence has inspired him to speak out more frequently about all that he felt was wrong with the handling of the case.
Since the show's debut on Netflix, Buting has been vocal about his skepticism and just as candid about his continued involvement in Avery's case. Speaking with The Wall Street Journal, Buting had this to say about the role he and Strang are playing in Avery's legal team:
We have been acting as informal advisers with Steven and his family for quite some time. Because we've become a clearinghouse of emails, tips, suggestions, including from scientists with ideas about new blood tests, we'll be forwarding that on [to his new lawyer]. We will assist in any way we can to help Steven get a new trial.
At his practice, Buting primarily serves as a criminal defense attorney. He counts wrongful convictions as well as homicides and violent crimes among his strengths as a lawyer. He has been considered an expert in DNA and forensic evidence, thus Buting's claim that the aforementioned blood sample is tainted is particularly noteworthy.
Buting and Strang have both continued to advocate for Avery in addition to maintaining their other professional obligations. Their next step in spreading the word about their former client's case will be participation in a Milwaukee panel on criminal justice system operations. The two are essentially right where they've been since taking Avery on as a client — in his corner and doing all that they can to advocate for him.
Image: Netflix (1)