Steven Avery Files A New Appeal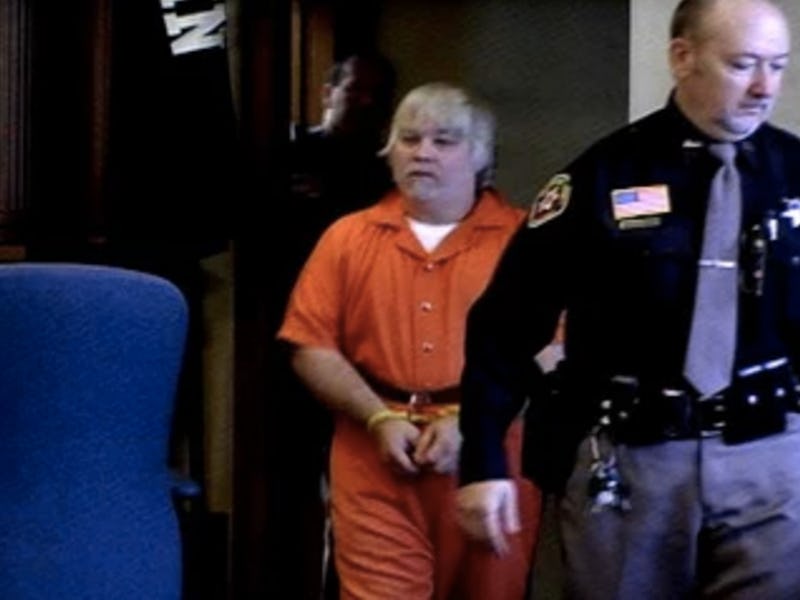 Though Steven Avery has claimed his innocence since the beginning, the Making A Murderer subject is bringing his case in front of the courts once again, filing an appeal for his conviction on Jan. 11. The notorious convicted killer, who was featured in the Netflix docuseries for his unique story, is currently serving a life prison sentence for the 2005 murder of photographer Teresa Halbach. The popular series, which was documented for more than 10 years and follows Avery's wrongful conviction for sexual assault (which he was exonerated for) and his second conviction for a separate crime, raises some pretty big questions. So after filing past several appeals to no avail and having to endure such a long grueling process, what's the reasoning behind Steven Avery's new appeal?
Avery claims in the appeal that he was given a bad trial because the jurors were biased. Avery also alleged in the document that the juror "made repeated, numerous, 'He is f***king guilty' as well as telling other jurors, 'If you can't handle it why don't you tell them and just leave."
These are pretty big claims — but if that wasn't already enough, the appeal also includes a series of other allegations, including that a police search for evidence was conducted illegally. One piece of incriminating evidence found during a search was Halbach's car key covered in Avery's blood inside his home. But lead prosecutor Ken Kratz contends that the investigation was conducted fairly, pointing to tests that proved the blood found was not tampered with. Manitowoc County officials have also denied any allegations of wrongdoing during their investigation.
This time, though, it looks like Avery has recruited new help. Though he filed the appeal himself, he enlisted the help of a new lawyer, Kathleen Zellner, who he hired last month in the midst of media attention. Zellner isn't new to the spotlight — the attorney claims she's overturned more wrongful convictions in the United States that any other private attorney. She agrees that the new evidence will free Avery. "We are confident Mr. Avery's conviction will be vacated when we present the new evidence and results of our work to the appropriate court," she told The New York Times.
If the Wisconsin Court of Appeals grants him a mistrial, Avery requests to be released on bond. But the likelihood of that happening is pretty low, given that the Madison appeals court is notoriously tough, especially for murder convicts without parole, according to The Huffington Post. So it looks like even with all the notoriety surrounding Avery's alleged new evidence and a new lawyer, the chances of Avery walking the streets a free man is still looking pretty grim.
Images: Netflix