How To Make Your Salon Blowout Really Last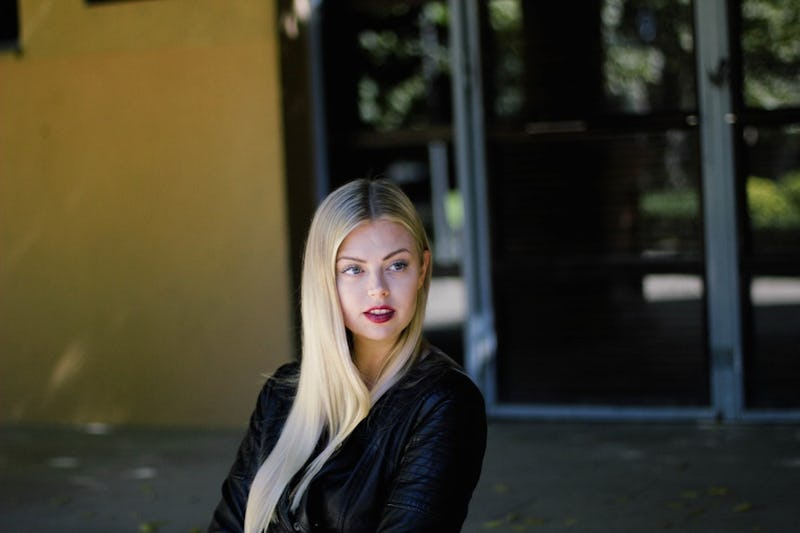 If you've ever had a blowout, then you know just how hard it can be to maintain that luscious style. From humidity to your hair's natural oils, it can seem as if everything is out to ruin your perfected hairstyle. Maintain your salon blowout for as long as possible with these easy hair-saving hacks. Each of these steps help to ensure that your blowout will remain glossy, smooth, and perfected for as long as possible.
The best part is that you don't have to resort to extreme measures to keep your hair looking fresh. There are simple ways that you can change up your beauty routine to ensure the longevity of your blown-out style. While this might not be necessary for your day-to-day life, it is essential for those who want to maximize the life of their blowout. As any hair guru can tell you, blowout don't always come cheap. Think of these easy life hacks as financial security for your hair. Basically, maintaining your blowout is a simple way to ensure that your hard-earned money isn't wasted. So, go ahead, and pamper your locks. Don't they deserve it after all? Here are seven hacks to extend the longevity of your blowout.
1. Shower Smartly
Shower Cap, $16, drybar.com
Don't forgo a relaxing shower, just because your hair is #onfleek. Keep your blowout looking fresh during a shower by using a shower cap. It will keep your hair water-free, thus extending the life of your blowout. Look for shower caps that are lined in terry cloth in order to keep your strands feeling baby soft, according to Shape.
2. Change Your Pillowcase
Satin Pillowcase, $7.49, shopbedding.com
Queen are only meant to sleep on silk and satin. MorningGlamour.com reported that you can save your blowout from possible static and breakage by switching your traditional pillowcase with one made of silk or satin. The softer texture will help your hair stay smooth and fresh looking.
3. Use Scrunchies
Hair Tie, $2, forever21.com
While they may be horribly out of style, scrunchies are perfect for keeping your strands out of your face without leaving a bent or causing breakage, according to Women's Health. If have a fresh blowout, this 90s trend is going to be your best friend.
4. Reach For A Light-Hold Hairspray
Hairspray, $17.95, ulta.com
If your locks are looking a bit lackluster, Allure mentioned that adding a light hold hairspray to a paddle brush will solve this problem. Simply spray your brush, flip over your hair, and brush downwards. This will add volume and hold to your blowout without adding grit or excess product buildup.
5. Sleep In Silk
If you don't have any spare silk pillowcases, Birchbox.com stated that a silk scarf can keep your blowout looking fresh while you sleep. Basically, the smooth texture of the scarf helps to keep the hair smooth, vibrant, and lustrous.
6. Don't Touch
Hands off your blowout! Your hands and skin contain natural oils that can weigh down your strands. Keep excess oils at bay by keeping your hands out of your hair, according to Women's Health.
7. Add Dry Shampoo Before A Sweaty Activity
It may sound crazy, but it actually works. Before you engage in a sweaty activity (i.e. the gym) spray your roots with dry shampoo. According to Bustle writer Ashley Mateo, the product helps to prevent excess moisture from soaking your strands.
See? Your blowout doesn't have to have a short shelf-life. Maximize the timeline of your gorgeous hairstyle by putting in a bit of extra effort into your daily hair routine. Your selfies will thank you for it.
Images: Pexels (1)