How To Do Your Brows Without A Pencil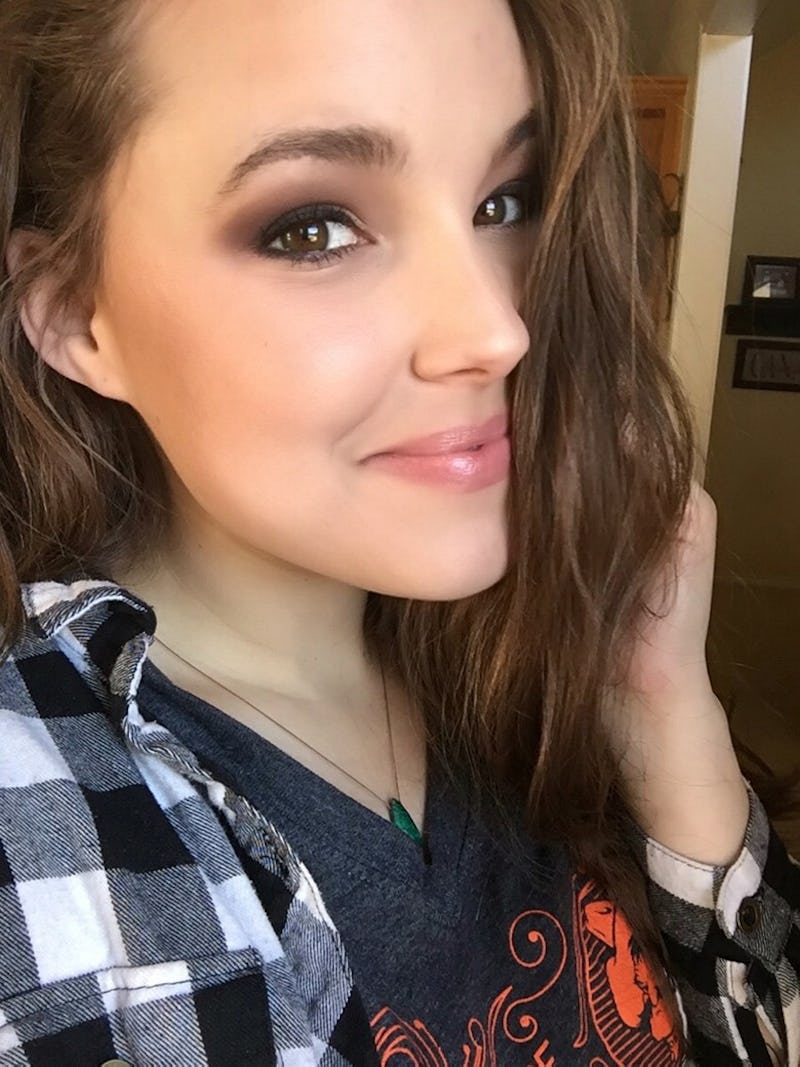 Eyebrows are everything. They frame your face, create structure and definition, and highlight your greatest, most expressive asset: your eyes. So creating good lookin' brows is important. But what happens if your stranded without an eyebrow pencil or your go-to brow weapon of choice? Here's how to do your eyebrows without a pencil using makeup items you already have.
I have naturally short, tiny, sparse brows. I think most of us '90s kids do: We grew up in a time when over waxing was in vogue, but now the style pendulum has swung in a dramatically different direction. Bold, big brows are in. That's great news if you already have them, but if you don't, you probably rely on a brow pencil or brow powder to make yours stand out. However, if you forgot yours on a weekend getaway or ran out right before a big date, have no fear. You can create brows with unlikely items in your makeup kit.
The standard brow tools include brow pencils, tinted and clear gels, and powders. While these are a godsend for sparse brows, they aren't necessary to create and define a brow shape. I experimented with items you wouldn't ordinarily think of when filling in your brows: a non-brow mascara and then eyeshadow and hairspray. I have to say, I was pleasantly surprised by the outcome.
My Normal Routine Using An Eyebrow Pencil
This is my normal brow routine, created with the IT Cosmetics Brow Power Universal Eyebrow Pencil in Universal Taupe. I prefer a brow pencil because I think it provides more precision and you can build color and structure slowly, without easily overdoing it.
IT Cosmetics Brow Power Universal Eyebrow Pencil, $26.99, Amazon
Here's What Happened When I Used Eyeshadow
Without this brown pencil as an option, I had to get creative. First, I decided to try to use eyeshadow as a brow powder and apply with a teeny tiny paddle brush. It was the tiniest one I had on hand (and this exercise is all about using what you already have). I sprayed the brush lightly with my makeup setting spray to wet it, and ensure there wasn't a ton of fall out when I began applying.
Sigma E56 Shader Lid Brush, $9.80, Amazon
I dipped the damp brush into a dark brown matte shade in the Too Faced Chocolate Bar Palette. I started applying at the arch of my eyebrow, perfecting that structure before going back and filling in the front part of the brow.
Too Faced Chocolate Bar Eyeshadow Palette, $49, Sephora
The outcome was an impressively full brow that was very bold. I tried to mix it up by brushing in strokes with a lighter, more matte brown shade. Overall, the fullness was impressive and so was the precision, although it wasn't as precise as my brow pencil. I tried to compensate by cleaning up around the brow using foundation and a small applicator brush.
I set the brow by spraying hairspray onto a Q-tip and gently brushing the damp tip over the brow, instead of using a clear or tinted brow gel so all the hairs stay in place. Overall, I was happy with this last-minute option!
Aussie Instant Freeze Hair Spray Extreme Hold, $7, Amazon
Here's What Happened When I Used Mascara
My next option was to use my mascara as a brow tint. The challenge with using eyeshadow was getting the strokes to look like natural hairs (easy to do with a brow pencil). This technique presented the opposite problem: My brows looked way hairy thanks to the bristles on the mascara wand. I used the wand to apply mascara directly to the brow with a light hand, and then used a Q-tip to remove any excess product.
Maybelline Great Lash Waterproof Mascara in Very Black, $4, Amazon
The other downside to this technique that it takes forever for the mascara to dry. But if you use a waterproof mascara, the wait is worth it for color and structure that won't stray. I eventually had to supplement the sparse hairs with eyeshadow, which helped a ton!
The Verdict
Overall, I think the eyeshadow option is the best if you have a tiny brush available for a more exact application. However, both options are better than going bare, so I'd use either in a pinch!
Want more style tips? Check out the video below, and be sure to subscribe to Bustle's YouTube page for more hacks and tricks!
Images: Jessica Willingham