Rebel Wilson Talks Pressures To Be Thin
Rebel Wilson has been one of the foremost members of the body positive movement in Hollywood for some time now. From her tongue-in-cheek portrayal of Fat Amy to her embracement of her curves on the red carpet, she's body pos goals, for sure. In an interview with E!, Rebel Wilson talked about the pressures to be thin in Hollywood, and her attitude about it is as perfect as you'd expect. Regardless of pressures existing, Wilson doesn't feel or care for them, and despite outside opinions, Wilson's confidence comes from herself, not from the validation of those in her industry.
Whether it's modeling or acting, those in the public eye are often harshly, unfairly, and cruelly criticized for not being exceedingly thin. While a thin frame is nothing to be shamed, the pressure for bodies to conform to a thin standard is simply perpetuating the idea that some bodies are more praiseworthy than others. While many have felt this, Wilson explained that she really hasn't had issues with the measure to be thin and even jokingly explained, "You know what? People say, 'Don't lose weight.' You don't want to be in that weird range of are you skinny or are you fat? Because how do you class yourself then?" She seemed to be pointing out the absurdity of body classification as a whole. Score one for Rebel. Actually score another one since she's always so body pos.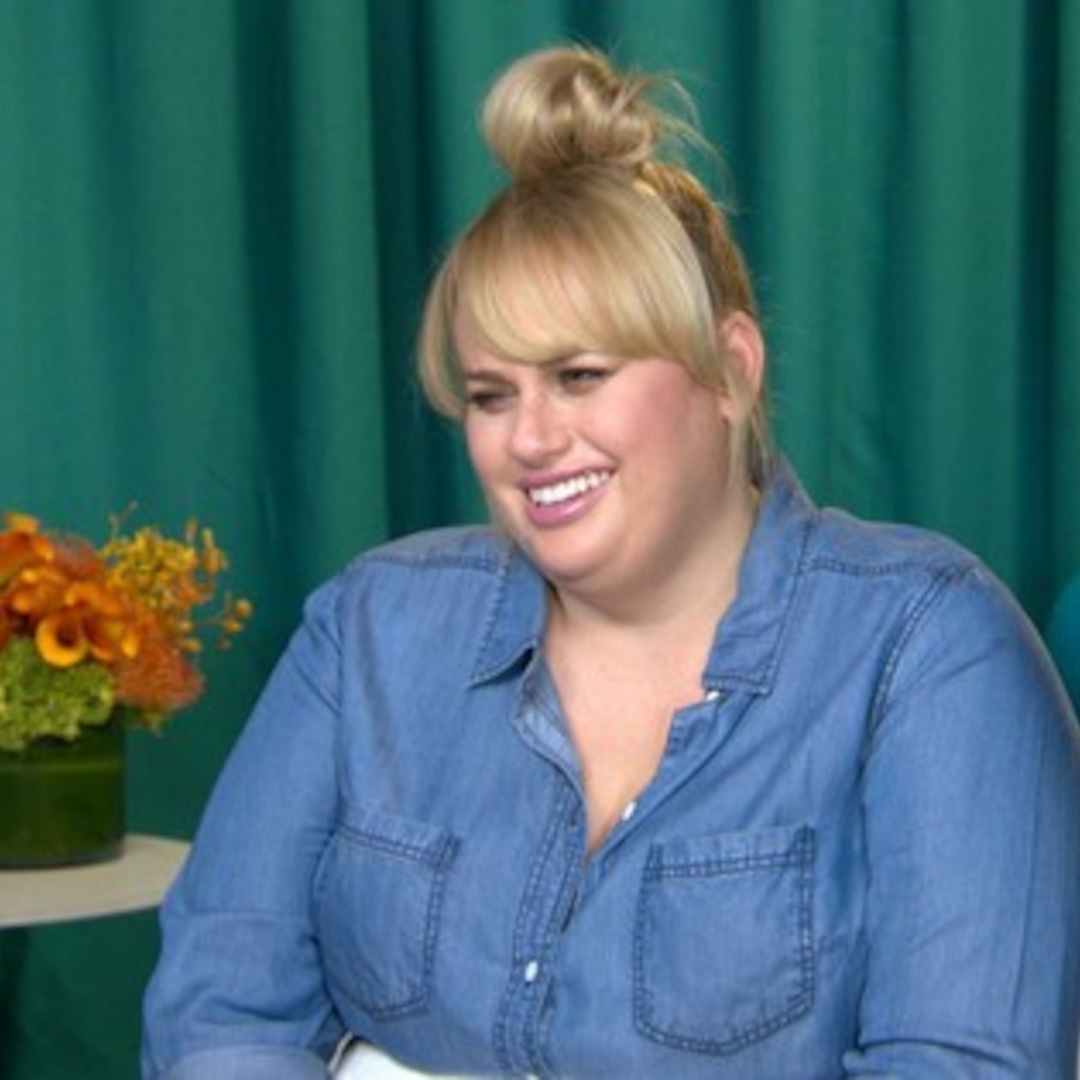 Wilson clearly doesn't ascribe to the idea of losing weight to satisfy social pressures. She explained, "But for me, it's just about being comfortable in your own skin. You never want to be like too unhealthy because that's bad. But you just want to be comfortable with who you are, whatever your size." Rebel's confidence and desire to spread it seems to be how she became involved with Torrid. Wilson admits that finding clothes was problematic. She says, "In the plus-size fashion market there wasn't really stuff out there that I saw that was kind of youthful and on trend." But that's exactly what her line is. Trendy, youthful, and for plus size women looking for that great outfit.
Wilson's insistence that confidence is key makes her the perfect body positive celeb, but this isn't her only time being a model for the body pos movement. In fact, she's been majorly outspoken regarding the visibility or plus individuals.
When She Accepted Her Place As A Plus Size Role Model
In her March 2015 interview with Elle Australia , Wilson lamented the lack of young plus size women in her industry and recognized how important her position was — despite her self-described lack of fashion sense.
When She Rocked Eloquii On The Red Carpet
Oh, what's that? A gorgeous plus size brand being rocked by a perfect plus babe? Way to make plus fashion ultra visible, Rebel!
When She Announced Her Torrid Collab
Rebel's Torrid collaboration brought chic, cool fashion to the younger, plus size crowd, and that's totally a body pos move.
Want more style tips? Check out the video below, and be sure to subscribe to Bustle's YouTube page for more hacks and tricks!