Whoa, New Starz Show is a Hit?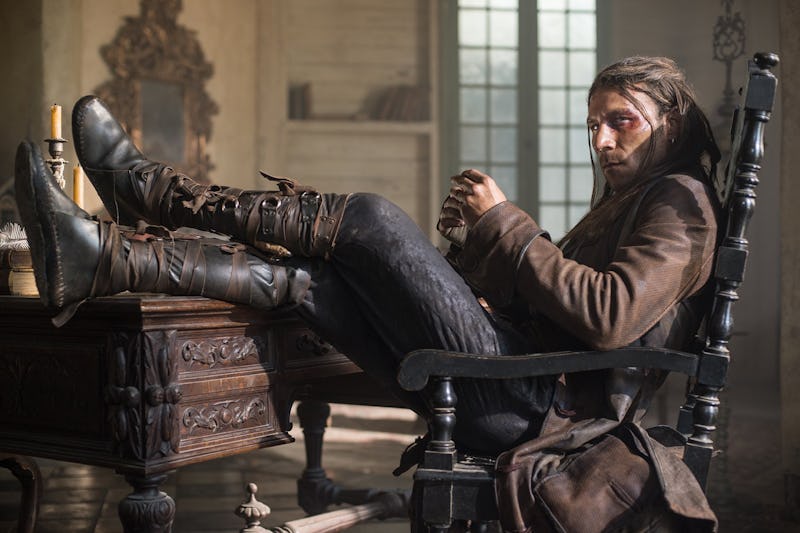 Nearly 11 years after The Pirates of the Carribean first hit theaters in 2003, this proves it: Pirates are still totally hot in pop culture. According to Variety, the premiere of the pirate drama Black Sails was the most-watched series debut ever for Starz, pulling in about 850,000 viewers during its premiere on Saturday. Though those numbers may sound low for a network station like NBC or even the CW, when it comes to a pay cable channel — especially Starz, which doesn't have nearly the same following or subscriber base as HBO — that's a huge draw. It also makes it more likely that word of mouth will help the show's numbers grow even more next week.
Even better: Those numbers are just for the first airing on Saturday. Over the whole weekend, more than 2.6 million people tuned in to the show across multiple platforms, making this premiere a complete success.
In addition to the whole pirate theme of the series being a draw, it's likely that the list of executive producers factored in as well: Michael Bay and Brad Fuller are both on board to executive produce, and Jericho creator Jon Steinberg co-created the series with Robert Levine.
As for the stars: Die Another Day star Toby Stephens headlines the series, along with Hannah New, Luke Arnold, Tom Hopper, and Zach McGowan. The series was written as a prequel to Robert Louis Stevenson's novel, Treasure Island.
Image: Starz