These Are The Most Violent Cities In The World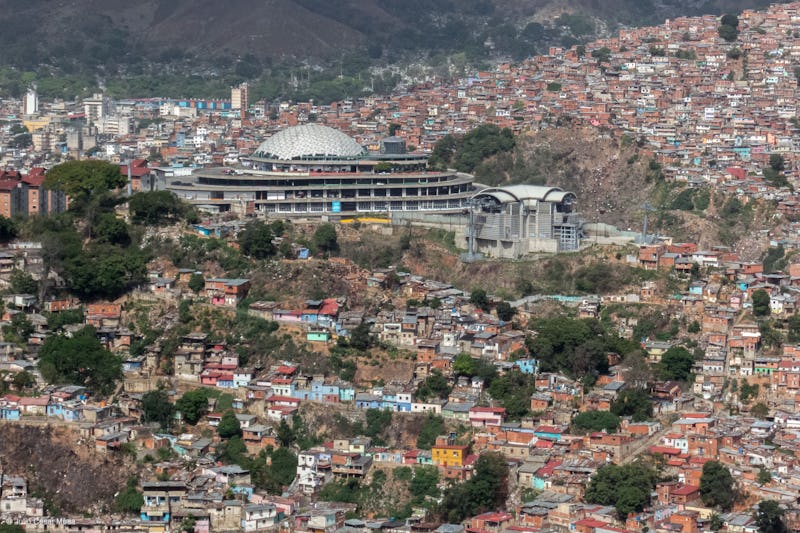 Despite what Taken and all its spin-offs would have you believe, the most violent cities in the world may not be located in Eastern Europe. In fact, according to a report by the Mexico Citizens Council for Public Security, many of the cities with the most homicides per capita aren't even in the Eastern hemisphere. Released each year, the report looks at the homicide rates in cities across the world with a population of 300,000 or more, and the results may prompt you to reconsider your daydreams about soul-searching solo vacations. (Besides, Eat, Pray, Love is so 2010.)
For the past four years, the city of San Pedro Sula, Honduras, has received the dubious honor of reporting the most homicides per capita, but in 2015, it was bumped down to second place. According to this year's report, Caracas, Venezuela, is the most violent city in the world with 3,496 recorded homicides in 2014, or 119.9 homicides per 100,000 residents. The report notes that many other cities in the top 50 are located in South and Central America, including 21 Brazilian and eight Venezuelan cities. Cape Town, South Africa, was the only city outside these areas to make the top 10, although three other South African cities also made the list.
Four American cities were also featured in the rankings: St. Louis, Missouri, placed in 15th, with 59 homicides per 100,000 residents, and Baltimore, Maryland ranked 19th. The other two cities in the top 50 included Detroit and New Orleans.
Check out the top seven below, and head over to i100 for the top 10. The full report can be found at the Mexico Citizens Council for Public Security website.
1. Caracas, Venezuela
Homicide rate: 119.87 per 100,000 residents
2. San Pedro Sula, Honduras
Homicide rate: 111.03 per 100,000 residents
3. San Salvador, El Salvador
Homicide rate: 108.54 per 100,000 residents
4. Acapulco, Mexico
Homicide rate: 104.73 per 100,000 residents
5. Maturin, Venezuela
Homicide rate: 86.45 per 100,000 residents
6. Central District, Honduras
Homicide rate: 73.51 per 100,000 residents
7. Valencia, Venezuela
Homicide rate: 72.31 per 100,000 residents
Images: Julio Cesar Mesa/Flickr