Chic Baseball Caps That'll Up Your Athleisure Game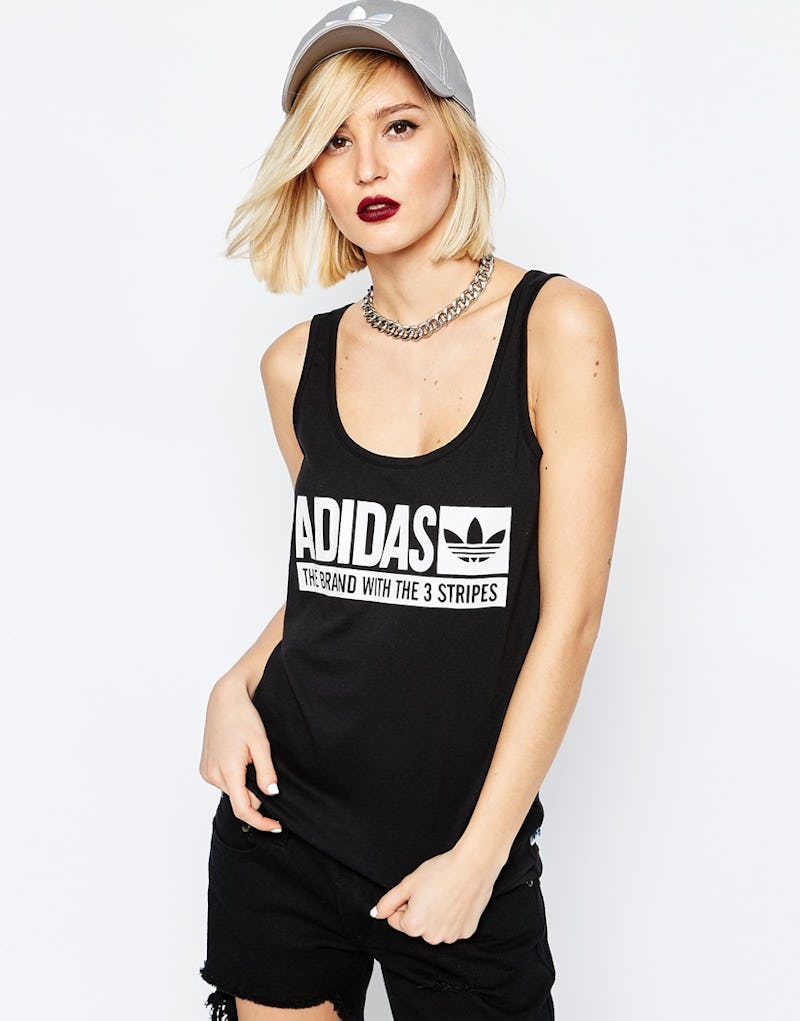 Nothing says athleisure quite like the white tennis shoe — It's minimalist, its clean, and it's super chic. But if you're looking to up your athletic trend game up another step, the secret weapon is the baseball cap. Ever wonder why celebs like Kendall Jenner, Gigi Hadid, and bad girl Riri look so effortlessly cool? It's the baseball cap, giving off the I-don't-really-care-and-it-works-for-me look.
When I think chic, I automatically think effortless. It's looking put together, without looking like you tried very hard. Oh, this outfit? I nonchalantly picked it out of my pristine closet without even thinking. That's what I imagine myself saying, but in reality, my closet is a mess of cringe-worthy pieces. I'm working on it, okay?
These days, nothing's cooler than looking like a mix of your grandpa's style and your dad's fashion sense. Looser, structured silhouettes reign supreme, and the boyfriend and mom jean have essentially beat out (but will never replace) the skinny jean. The older, more worn in an item looks, the better. High five for vintage finds!
But if you can't exactly score your father's favorite baseball cap (because maybe, he doesn't want to let go of it yet), there are definitely some super cool ones out there that'll give you that cool dad look in a pinch. Maybe, one day, you can steal his favorite glasses and denim jacket, too. If he ever lets go.
Below, find the coolest baseball caps out there that'll have you looking like the coolest kid in the class.
1. The Quilt
Free People Quilted Denim Baseball Cap, $28, freepeople.com
With a chambray shirt, this cap would be perfect. I'm all about denim on denim.
2. Animal Print
& Other Stories Faux Fur Cap, $60, stories.com
Sometimes, you want to stray away from minimal.
3. Two Tone
Rag & Bone Felt Baseball Cap, $125, blueandcream.com
This hat is like neutral heaven.
4. Leather Lovers
Kate Spade New York Leather Baseball Cap With Bow Detail, $248, shopbop.com
Let your inner bad girl out.
5. Adidas
adidas Originals Trefoil Cap, $17, us.asos.com
Nothing's better than an original.
6. The Faded Cap
American Needle Washed Canvas Baseball Hat, $24, urbanoutfitters.com
Perfect for that just rolled out of bed look.
7. For Floral Lovers
Oui Nous Hat, $71, yoox.com
If you're into a little pattern, this one's got your name all over it.
8. Speckled
Goorin Brothers Rube Vintage Baseball Cap, $34.95, backcountry.com
This subtle print adds just the right amount of detail.
9. Colorblock
AEO Colorblock Baseball Hat, $15.95, ae.com
No better trend than winter whites.
10. Corduroy
Corduroy Baseball Hat, $24, urbanoutfitters.com
Love the deep blue color of this one. Plus, a little texture never hurt anybody.
11. Wool
Wool-Blend Baseball Hat, $49, jjill.com
For the colder days.
My year-round uniform for 2016 is going to consist of ripped denim, a baseball hat, and a soft white tee. How do you feel about starting the resolution with me?