When To Expect The Too Faced 'Sweet Peach' Palette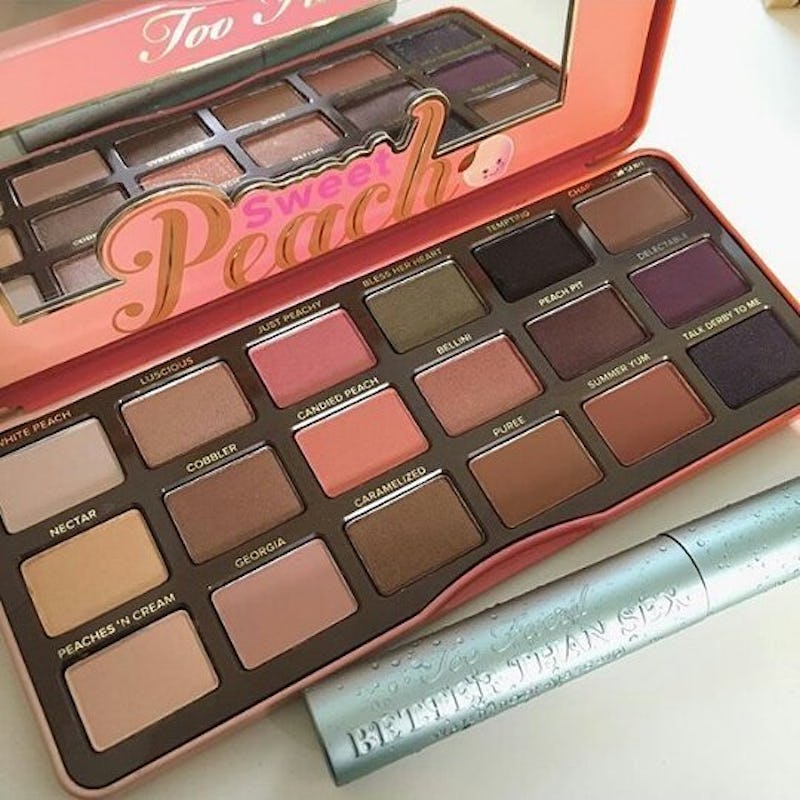 If you haven't already heard, Too Faced's Sweet Peach palette is the brand's next yummily scented makeup set. Rather than decadent chocolate or creamy peanut butter, these shadows focus on a sweeter, fruitier treat. This gorgeous eye shadow collection is filled to the brim with warm neutral tones — which is exactly why its summer launch date makes sense.
Ever since last Christmas, Too Faced Co-Founder and Creative Director, Jerrod Blandino has been teasing his Instagram followers with posts of the peachy palette. According to the brand, this palette is a part of their 2016 Summer Collection. One Instagram blogger, beautyhaul411, stated that the palette may even come as soon as May. Fingers crossed!
For now, we can only stare at these gorgeous shades virtually, and dream of all the fun eyeshadow looks that we're going to create. With shade names like Georgia, Cobbler, and Bellini, these shadows are definitely going to be a sweet addition to your makeup collection. Here are a few first looks at Too Faced palette.
Can you imagine how handy this palette will be for a fresh summer look? Hello, you beautiful palette, you.
Is that a new waterproof mascara that I spot? Summer 2016 may just be the best yet for new makeup.
Images: @specktranet/Twitter