The American Girl Dolls Are Headed To Television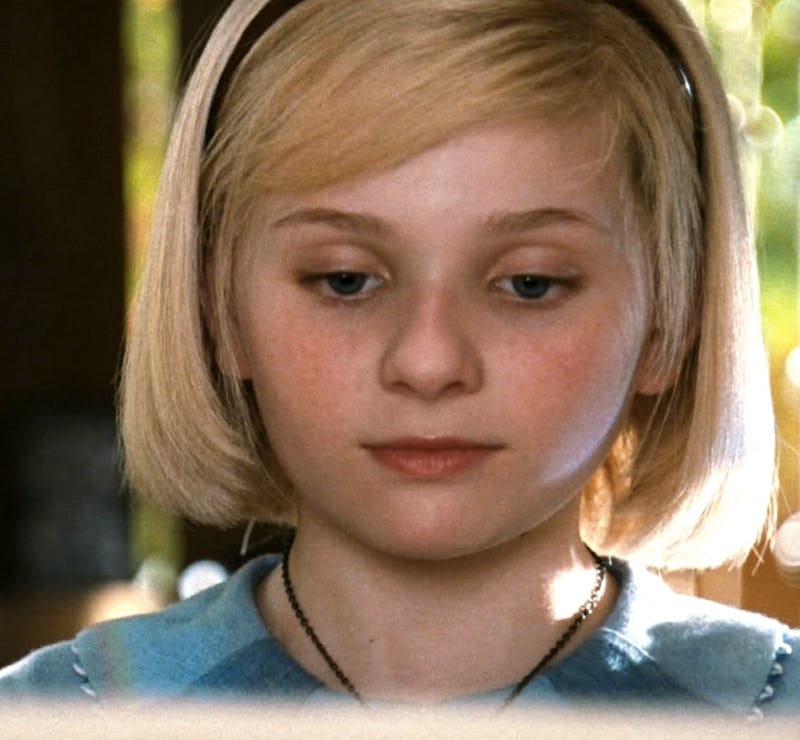 If you were like me, you grew up with American Girl dolls. You read all of the books, wasted all of your parent's money on dolls' clothes and miniature bedroom sets, and maybe even took a trip to the American Girl Store in New York City at one point — just so you could eat breakfast with your doll. And, if you've done one or all of those historical doll fangirl things, then odds are you remember those American Girl straight-to-DVD movies that were made. From the very first one, Samantha: An American Girl Holiday, to the only theatrically released one, Kit Kittredge: An American Girl, it was hard not to love seeing the stories of our doll's heritage and upbringing come to life on the big and small screen. Take your dolls out of their boxes, brush their hair, and sit them beside you, because Amazon Prime will be producing four live-action American Girl doll specials to be released online to audiences in select countries later this year.
As of right now, all that's been announced is that the storylines will follow two of the characters from the American Girl BeForever series, and a character from the Girl of the Year franchise will be featured in one of the stories as well. Meanwhile, there's been no word as to what the fourth special might be about, or exactly which dolls are going to be focused on as of yet. However, my mind is already reeling with which of the historical dolls might be featured — and who might play them. After all, most of the lovely ladies who have stepped into the small, yet delicate, shoes of an American Girl doll have gone on to have blossoming careers. Here is a look back at the actresses who have portrayed some of the classic BeForever series dolls.
1. AnnaSophia Robb — Samantha: An American Girl Holiday (2004)
Before Robb turned blue in Charlie and the Chocolate Factory, or took on the role of a young Carrie Bradshaw in The Carrie Diaries, she was just your average young Victorian girl growing up in the 1900's. How cute is she?
2. Shailene Woodley — Felicity: An American Girl Adventure (2005)
Before she brought Tris from Divergent or Hazel from The Fault In Our Stars to life, Woodley portrayed one of our favorite dolls, Felicity Merriman. Between her gorgeous clothes and her brave horseback riding spirit, Woodley did the character justice. But are we really surprised?
3. Maya Ritter — Molly: An American Girl On The Homefront (2006)
Maya Ritter's breakout role was as Molly, a girl who grew up and dealt with the struggles of life during World War II. Since then, Ritter has had a few bit roles in other projects, but hasn't consistently continued her acting pursuits. Either way, she made one awesome Molly.
4. Abigail Breslin — Kit Kittredge: An American Girl (2008)
After gaining fame in 2006's Little Miss Sunshine, Breslin's career catapulted into a serious of roles, including one as Kit, the American Girl doll who grew up in the height of the Great Depression, but still managed to bring a smile to our faces.
And who's left? Of the classic historical dolls who have not received their own movies — and are still existing as American Girl BeForever dolls — the ones left include Addy Walker, Kaya, Josefina Montoya, Rebecca Rubin, Julia Albright, and Maryellen Larkin. While, personally, I would love to see Intersteller's Mackenzie Foy as Rebecca Rubin, and Disney Channel's Skai Jackson as Addy Walker, American Girl parents and fans alike can expect to find some bright, new, diverse young talent hitting the small screen as well.
Images: American Girl (5)