Steven Avery Releases A New Letter From Prison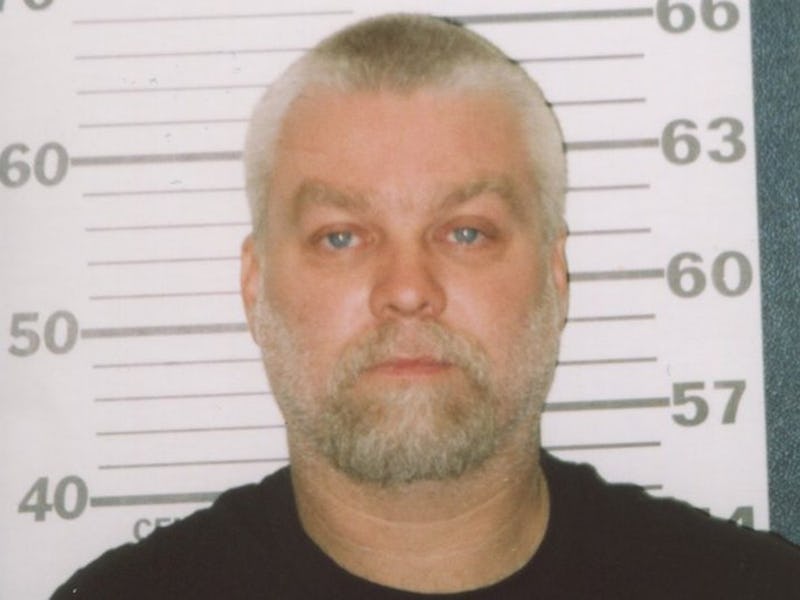 Making A Murderer's Steven Avery released a new letter from prison last week, showing hope for his renewed legal defense that has emerged as a result of the docuseries' huge impact. Avery's new lawyer, Kathleen Zellner, posted a picture of the letter via Twitter on Friday, during her third visit to Avery at the Waupun Correctional Institution in Wisconsin. The short letter, addressed to Avery's supporters, is defiant and hopeful. "I want every forensic test possible done because I am innocent."
Zellner has refrained from commenting on the specific forensic tests being conducted, but it seems she is beginning her investigation by focusing on the car that Avery allegedly used to move Teresa Halbach's body on the day she was killed. According to ABC News, Zellner bought a car with the same make and model as Halbach as part of her independent investigation into Avery's case, and is using it to recreate the state of Wisconsin's case against him. During an interview with ABC affiliate WBAY outside the Waupun Correctional Institution, Zellner said:
I want to examine what was not tested in the car that should have been tested ... We will do everything necessary that's forensically available.
Avery's most likely chance at a possible release or new trial is the discovery of some new, vindicating piece of evidence, as happened with his 1985 conviction for the sexual assault of Penny Beernsten. In that case, investigators identified a hair in evidence which DNA testing demonstrated belonged to convicted criminal Gregory Allen.
The discovery of new evidence would be an enormous victory for Zellner, who joined Avery's legal team just three weeks ago, along with Tricia Bushnell, the legal director of the Midwest Innocence Project. Zellner has an impressive track record — according to her website, she has "righted more wrongful convictions than any private attorney in America." In 2014, she was named Chicago Lawyer Magazine' s Person of the Year. Since taking Avery's case, she has been active on Twitter, frequently posting updates about new progress in her investigation.
Zellner seems focused on trying to turn up new evidence through forensic testing (although she has yet to specify which tests will be used). However, those who believe Avery is guilty claim that more testing won't change anything. The prosecuting attorney in Avery's case, Ken Kratz, gave a statement to The Wrap last month about his belief that Avery was properly sentenced. "These facts are inconsistent with the claim that [Avery and Brendan Dassey] were framed—you don't want to muddy up a perfectly good conspiracy movie with what actually happened, and certainly not provide the audience with the EVIDENCE the jury considered to reject that claim," he said.
Last Tuesday, Avery's niece Carla Chase tweeted her praise for Zellner's legal defense. "@ZellnerLaw has 14 people on case working non-stop. Accomplished more in 2 wks than any1 in 8yrs. Soon every1 will see." Avery's letter certainly indicates that new steps are being taken in the investigation, and his closest supporters, his family, are onboard with his new lawyer. Zellner is certainly making headlines with the case, and she's trying to make headway toward possibly overturning Avery's conviction.