7 Series You Absolutely Need To Re-Read In 2016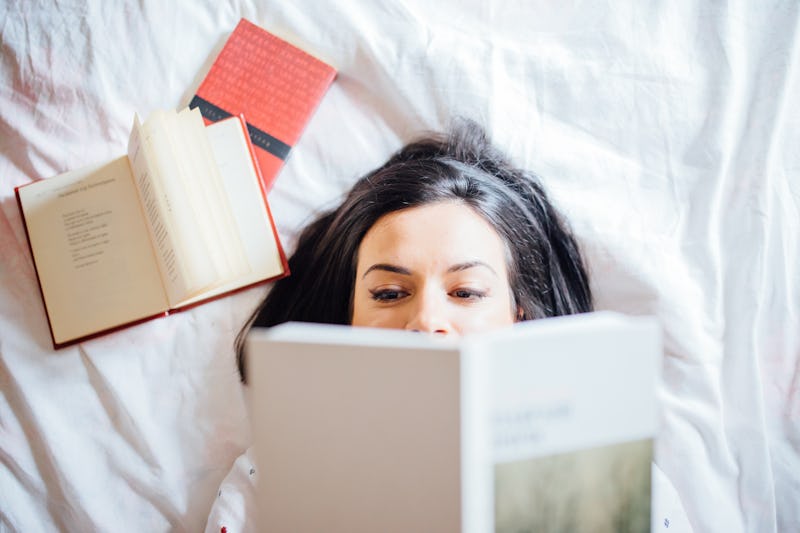 Lists are one of the Internet's great gifts to humanity. From to-do lists to top 10 lists, if there's numerated rankings of value, I am sold. So, it shouldn't surprise you at all to discover that when the end of the year rolls around, I inevitably gorge myself on the glut of list that rank the best books of the year gone by; and then, when the new year dawns fresh, I revive myself after a little too much holiday indulgence with lists of books to look forward to in the new year.
Despite the fact the virtually no one has had time to actually read all of those "best of" books from the previous year, January, February, and March inundate readers with a veritable barrage of lists featuring the new and noteworthy, but that doesn't mean you should forget about the past altogether. Sometimes, the most apropos novels are the ones we've already read, and tackling a work of literary genius in a new context can change the meaning of the text completely. So, for all of you list lovers out there looking for a little something different, here are seven serious literary fiction series you absolutely need to re-read in 2016.
John Updike's Pulitzer-Prize winning Rabbit novels linger on the day to day triumphs and tragedies of a middle class everyman coming of age during the Eisenhower administration. As we battle through an election season laden with blatant pandering to the middle class, there has never been a better time to settle down with a story that embodies the struggle to stake a claim to the American Dream.
Gilead, Home,and Lila coalesce around the a time and place gone by, settling delicately down on a new protagonist with each novel and working away at the great questions prickling the human consciousness with a poetic grace that defies expectations. The Gilead trilogy expands exponentially with each re-reading, offering up a literary meditation of uncommon power and mystery.
The Neapolitan tetralogy tackles the subject of female friendships with grace, dignity, and — above all — honesty. There are far too few novels that navigate the perilous waters of women's relationships with integrity, and the the Neapolitan novels are among the very best. This is a series that ages with you, and reads quite differently depending on your own particular place in the world, so do yourself a favor and settle in to see just exactly what the Neapolitan novels will mean to you this year.
Explore the lush quasi-apocalyptic wonderland of Area X in one delicious series-sized bite with the re-issue of all three of the Southern Reach novels in one tempting, beautifully designed book. There's nothing quite like re-living an epic genre-favorite in a new form to chase away those winter blues.
Peter Matthiessen's epic three-part series is another work of literary genius that has recently been re-issued as a single volume, only on this occasion the trilogy has been tweaked to function as a single novel. With the advent of a masterful reworking of the original source material — a monumental American saga doused in the elemental wonder of the Florida frontier at the turn of the century and a driven by the gleaming force of one ruthless Everglades sugar planter — there has never been a better time to revisit The Shadow Country.
We all need a bit of mystery in our lives, but let's face it: This is the 21st century, so you might as well go meta with Paul Auster's magnificently strange detective series. These are not the sort of stories that sour after you've discovered whodunnit, so there is no reason at all why you shouldn't give in to your literary urges and return to Auster's mythic city with The New York Trilogy.
Thanks to Bernie Sanders, The Big Short, and Downton Abbey's series finale, exploring the upstairs downstairs divide has never been more popular. If you're looking to continue your march into the twisted heart of inequality, why not wander back through time to The Forsyte Saga, a series that wrestles with the question of money, class, status and power as only an early twentieth-century British epic can.
Image: Fotolia