This Beloved 'Gilmore Girls' Regular Will Be Back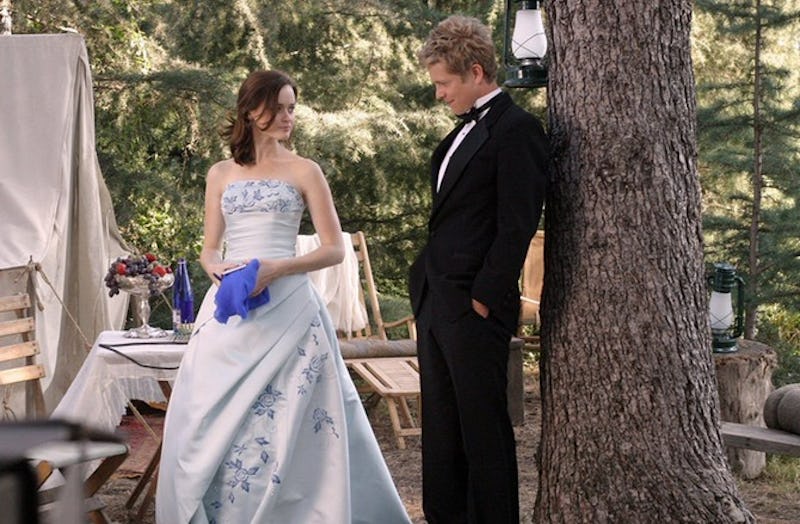 Just a few days after the four-part Gilmore Girls revival has been confirmed for Netflix, yet another actor from the original beloved series has been added to the roster. Joining the Gilmore Girls cast will be Matt Czuchry, who played Logan Huntzberger in Seasons 5 through 7. This news comes on the heels of Melissa McCarthy's revelation that she was not asked to reprise her role as Sookie St. James, Lorelai's close friend.
Czuchry is currently filming The Good Wife, and it's not yet certain which of the four episodes he'll appear in — but it's at least official that he will be back. In a previous interview, Gilmore Girls creator Amy Sherman-Palladino told TVLine, "Our plan is to get as many of the lovely men back as possible," including as many of Rory's love interests from across the series. But it's not yet clear whom they will be. Alexis Bledel and Lauren Graham will return, of course, but what of the peripheral cast? When the Netflix revival picks up in winter (each of the four episodes will be cued to a different season), Rory will be "single, in the sense that she's not married."
It could be an uncomfortable reunion for Rory and Logan, seeing as how Season 7 concluded with a marriage proposal that she turned down. (Though Czuchry said that her rejection actually encapsulated what made the show distinct during its first run: "I feel that the show is about two strong independent women, and that refusal captures the heart of the show," he wrote in a Reddit AMA. "I just think it was the right decision for Rory regardless of who her boyfriend was.")
So just days after the show has been confirmed to be back, we already have one of the most beloved cast members back on board. Still waiting on Milo Ventimiglia and Jared Paladecki, though.
Image: Warner Bros. Pictures