Adorable Versions Of Boring Everyday Items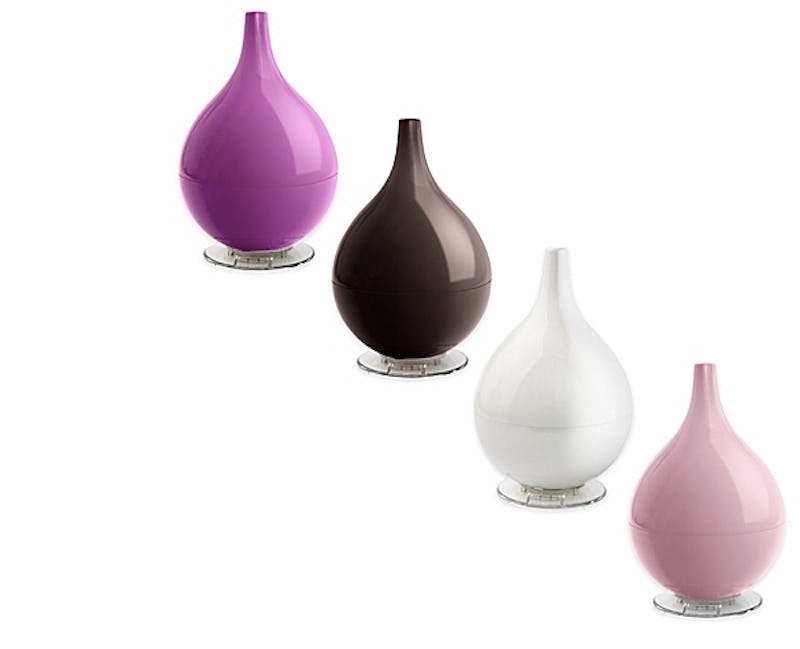 Our personal space can sometimes feel pretty perfunctory, with boring basics making up most of the items we own (generic plastic trash can in the bathroom, I'm looking at you). It's why a few impossibly cute products you'll actually use can go a very long way in brightening up your home and making you genuinely happier in your space.
And a well-decorated home full of things that actually make you feel good might be more important to your sense of well-being than you realize. According to an article in Scientific American, room design has literally been shown to affect our mood and even productivity. And Omar Elbaga, contributor to Tiny Buddha, has noted that he literally felt depressed coming home every day until he made a conscious effort to redesign his home environment.
The thing about home decoration that I find a lot of people don't realize is that you don't have to limit your thinking to furniture and color schemes — there are a ton of smaller every day items and objects that have the potential to look awesome and contribute to your space, even if you typically don't put them in the "home accents" category.
If you're looking for a way to give your home space a little happiness boost, here are 13 super cute versions of every day household objects that will definitely help.
1. Decorative Humidifier
Objecto H3 Hybrid Ultrasonic Humidifier, $99.99, Bedbathandbeyond.com
I didn't have a humidifier in my bedroom for the longest time, and it's because I always associated them with the giant boxy contraptions we used to have around my house as a kid. Thankfully, technology has come a long way since then, and you can now find humidifiers that not only work, but look pretty freaking cute.
2. Mason Jar Dish Soap Dispenser
Bacova Resin Mason Jar Kitchen Dish Soap Dispensers, $19.99, Bedbathandbeyond.com
That's right — even your dish soap can serve as an opportunity to spruce up your home. Instead of just keeping it in a giant plastic bottle by your sink, think about trying out a cool or unique reusable dispenser like these mason jars.
3. Cute Waste Bin
Mint Retro Galvanized Trash Can, $19.99, Worldmarket.com
Waste baskets are a necessity and are needed in almost every room, so it actually isn't crazy to put some time and effort into finding ones that you actually find aesthetically pleasing. I personally love the retro look pictured above, but if you like something more modern, check out these colorful metal bins.
4. Retro Toaster
Retro Series '50s Style 2-Slice Toaster, $29.99, HomeDepot.com
Toasters are an awesome opportunity to add a little flair to your kitchen, and can work especially well if you have an overall retro-theme. Plus, they can pair super well with a stand-alone mixer if you do a lot of baking.
5. Filing Cabinet
White + Orange Stow 2-Drawer Filing Cabinet, $229, Poppin.com
Filing cabinets don't need to look totally boring, even if they're the place you keep the most unexciting of your life's possessions, like bank statements and tax forms. Think about getting something that looks funky or fun to liven up your work space.
6. Storage Trunks
World Traveler Rectangular Trunk - Set of 3, $73.50, Jet.com
Storage trunks are awesome for storing things you don't use a ton, like spare bedding or tool sets. And the awesome thing about these world traveler trunks is that they look good enough to double as decorative pieces.
7. Water Bottle
S'well Bottle, $35.00, Swellwater.com
There's nothing like being excited to actually use your water bottle to make you drink more water. I personally have found that my water consumption increased dramatically as soon as I got myself a super cute reusable water bottle. Plus, you waste less plastic — what's not to love?
8. Toothbrush Holder
WS Bath Collections Soan 3903.15, $21, build.com
If you're currently keeping your toothbrush in a plastic cup, or worse yet, just have it taking up horizontal space next to the faucet, think about getting a cute and stylish toothbrush holder. It not only serves a purpose, but works as an awesome bathroom accent piece.
9. Scent Diffuser
Fragrance Diffuser, $45, Crabtree-evelyn.com
The thing that I love about diffusers is that they serve the exact same purpose as plastic plug-in air fresheners, but they also can look super pretty. If you like your home to smell fresh but are sick of bulky disposable options, consider one of these.
10. Owl Kitchen Timer
Kitchen Timer- Owl, $4.99, Organizeit.com
I actually own the above owl timer and I'm seriously obsessed with it. Not to mention, every single person who comes into my apartment smiles when they seen it.
11. Jewelry Tree
Jewelry Display Tree, $51.89, Finehomedisplays.com
I find that jewelry trees are awesome for two reasons: not only do they just look really nice, but they put your pieces on display, meaning you'll probably find yourself wearing them more. And you'll never have to spend time detangling your necklaces ever again.
12. Wireless Speakers
Wireless speakers don't have to look totally basic. Think about a super cute and compact option, like the one above, or even consider a larger retro model if that's more your thing!
HMDX Audio Jam Replay Wireless Bluetooth Speaker, $29.97, pcrichard.com
13. Ceramic Sponge Holder
Pottery Spongette Kitchen Sponge Holder, $18, etsy.com
Even your sponge holder can work as decoration if you choose your product wisely. The above models from Etsy are handmade and come in a variety of colors, meaning it's super easy to tailor them to your kitchen.
Don't think that just because something serves a boring purpose that it has to look boring as well. Almost everything you have in your home can serve as an opportunity to enhance the feel and look of your space — just keep an eye out and get creative!
Images: Courtesy Brands