9 Accessories That All Lipstick Lovers Need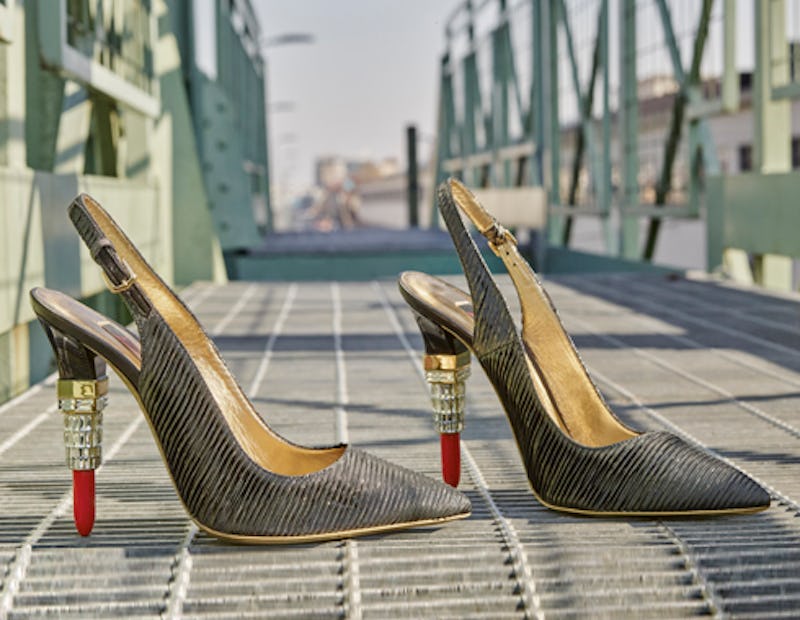 Loving lipstick isn't just a hobby — it's a lifestyle. For us lipstick addicts, we know that these glorious shades aren't just for displaying on our lips. They also make perfect accessories. It's time to step up our makeup obsession by featuring lipstick in our everyday life. From shoes to jewelry and everything in-between, there's nothing that lipstick can't improve. This makeup item is totally universal!
Now, if you're thinking that lipstick-inspired accessories are a little bit silly, think again. These fun items may be quirky, but they are totally unique. Like any good lip shade, these accessories will definitely make you stand out in a crowd. Who doesn't love that? As we all know, wearing makeup is all about self-expression, so let's take that theme a step further by displaying our love of makeup. Besides, who wouldn't want everything they owned covered in lipsticks? It's every makeup lover's dream come true (besides drawers full of lipstick, of course). Wondering what ways you can include lipstick-themed items into your everyday life? Here are nine playful items that will help you to display your love of all things lipstick. Pucker up!
1. Heels With A Kick
Lipstick 115 Heels, Price Upon Request, albertoguardiani.com
BRB, saving up for these glorious heels.
2. Portable Phone Charger
Charger, $37, storeenvy.com
Start charging your phone in style with this haute couture phone charger.
3. Sweet Socks
Socks, $8.23, wanelo.com
Keeping your feet warm doesn't have to be boring.
4. Lipstick Earrings
Earrings, $36.89, etsy.com
Stepping up your earring game has never been so chic.
5. Vintage Jewelry Box
Jewelry Box, $180, etsy.com
Keep your jewels right where you want them — under your lipstick, of course!
6. Flashy Phone Case
Phone Case, $35, society6.com
Hello, it's me. I've been a lipstick addict for so long that I've forgotten what else to be.
7. USB Drive
USB, $45, etsy.com
Meet MAC's newest lipstick, "Technology In A Tube."
8. Makeup Bag
Cosmetics Bag, $36.90, zazzle.com
Because, obviously.
9. Lipstick Compact
Mirror Compact, $4.50, wanelo.com
For checking said lipstick.
See? Lipstick goes with everything. There's no doubt about it.
Images: Courtesy Brands