'SNL' Snaps Back At Beyonce "Formation" Haters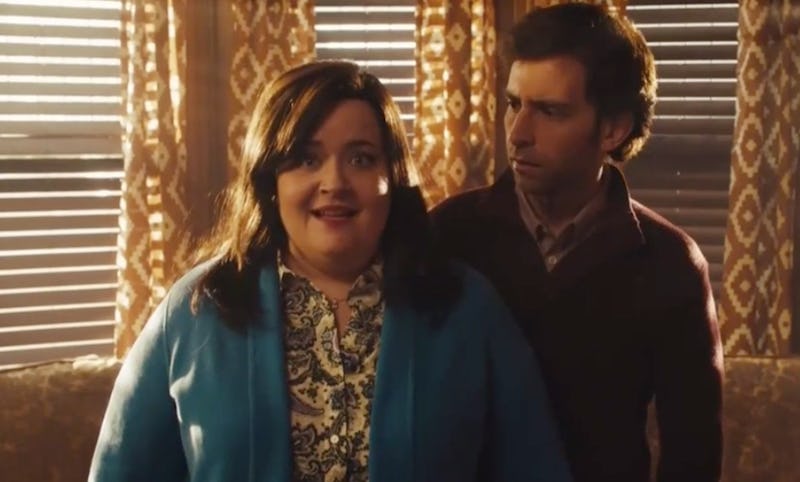 I'm not going to pretend like I care about football, but I watch the Super Bowl every year for the half-time show, and this year Beyoncé stole the show, per usual. The day before the Super Bowl, she released her epic song and video "Formation," which gained a lot of popularity pretty quickly. Surprisingly, though, the song received a lot of backlash from people online, who mostly criticized it for being "a slap in the face to law enforcement" and for being too pro-African American rights. Ugh. So this week's Saturday Night Live debuted a Beyonce "Formation" sketch that perfectly made fun of everyone upset at the new song.
In it, Aidy Bryant's character watched the "Formation" music video in horror as she asserted that Beyoncé "turned black," as if she and the rest of white America hadn't realized the singer's race until this song. It was hilariously spot-on, because much of the criticism surrounding "Formation" is from people who are upset about the strong advocacy for African Americans and African American culture. One fellow singer, Arika Kane, criticized Bey on Twitter, saying that real feminism unites people rather than dividing them, which she apparently thinks Beyoncé did with "Formation."
Although people have criticized Beyoncé for what they believe is ostracizing white people and attacking police officers, many black Americans have shown their support in "Formation" for how it reclaimed black America's narrative from the margins. In the midst of the backlash, T.I. called the criticism "Un-American," and Azealia Banks advised her not to trust White Feminists. Now, the hashtag #TheDayBeyonceTurnedBlack has also emerged in support of Queen Bey.
In SNL's take on the ridiculous outrage, white people begin hiding in their homes and panicking as they suddenly realize that Beyoncé is black, and even start questioning the race of other stars. Here are some highlights of the hilarious sketch, showing the very moment in which Bryant's character found out Beyoncé "turned black," and Vanessa Bryant's character had the same "realization" about her friend.
Watch the full video below:
Image: NBC