Will 'Sharknado 2' Have The Same Cast?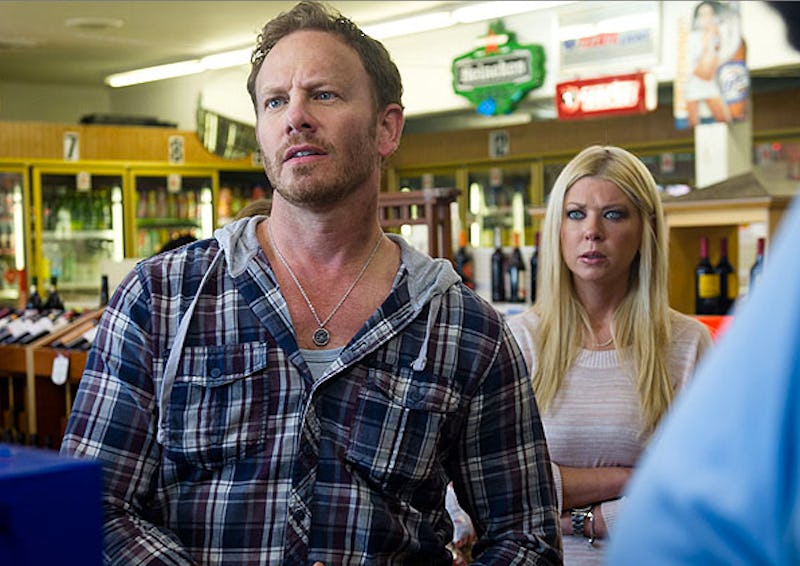 Okay world, we need to talk. Listen, I loved Sharknado as much as the next hate-watching American. But should we really feel good about the fact that we all watched and talked about it so much that we spurred them on to Sharknado 2 , which just signed Tara Reid and Ian Ziering to reprise their roles. I don't have an answer to that question. All I know is that I'm pretty bummed to be excited about this sequel.
The second time around — called, for the record, Sharknado 2: The Second One, and premiering in July — the sharks will be raining down in New York City, since the sharkpocalypse obviously already destroyed Los Angeles and probably much of the surrounding areas. The official IMDb logline reads "The gang gets back together again to fight the skarknado.. - again," and I just...I'm sad, you guys, and yet weirdly invigorated This is our culture. We created this.
Asylum's Paul Bales commented on the signing of Reid and Ziering with this gem:
We're thrilled to be able to bring back the talent that made Sharknado a hit. Can lightning strike twice? I don't know, but it's a scientific fact that you're more likely to be killed by lightning than by a shark. This film will have lightning and sharks, so that's got to count for something.
I just...God bless.
And hey, at least it's not Ghost Shark .
Image: SyFy