Gabby Douglas' Biopic's Got A Trailer Now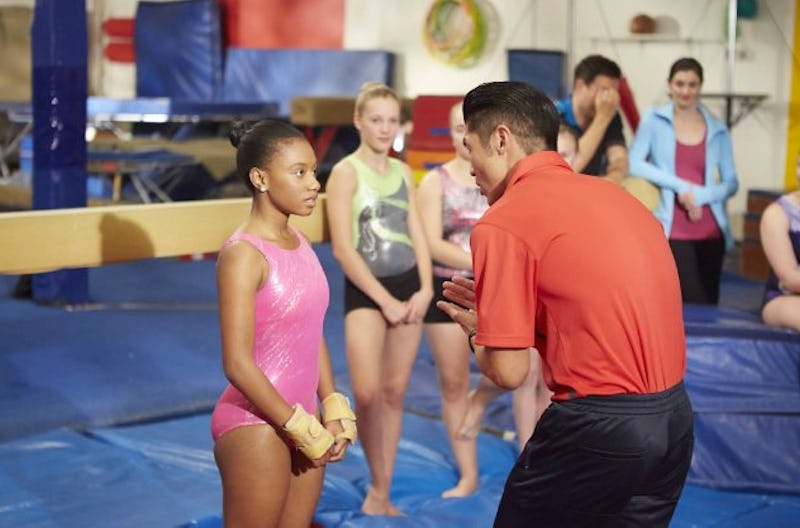 It must be weird to be barely eighteen years old and already have a Lifetime original movie about your life, but then again, a whole lot about Olympic gymnast Gabby Douglas' life must be generally weird and generally awesome. And now Lifetime's The Gabby Douglas Story 's got its very own trailer. As one would expect from a story about Douglas, the film follows Douglas — played here by Imani Hakim, though Douglas herself acted as stuntwoman for her gymnastics bits — through her dreams to go to the Olympics. Here's the synopsis:
The story of the international gymnastics phenomenon who overcame overwhelming odds to become the first African American ever to be named Individual All-Around Champion in artistic gymnastics at the Olympic Games.
King stars as Douglas' mother, Natalie Hawkins, and the film's premiering on Lifetime on Feb. 1, as a sort of kick-off to the channel's Black History Month programming.
Regardless of the general opinion regarding the quality of Lifetime's original movie fare, the trailer's a nice reminder of a lot of the excitement that surrounded Team USA during the London 2012 Summer Olympics, more specifically the gymnastics team and the fact that they have the talents of freaking superheroes.
Image: Lifetime