Proof That 'Sexy Has No Expiration Date'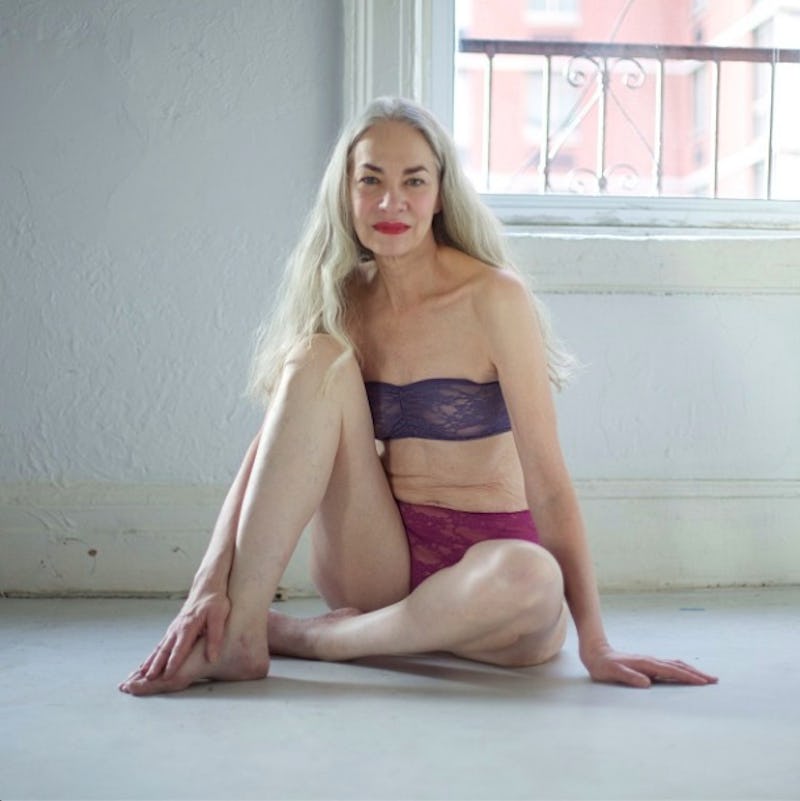 American Apparel is no stranger to photographing voluptuous, are-they-underage-or-not? models in incredibly revealing clothes, but their latest move has us temporarily forgiving some of their vaguely exploitative advertising escapades. Their latest lingerie model? The gorgeous Jackie O'Shaughnessy, who's long-haired, long-limbed, and 62 magnificent years old.
O'Shaughnessy has modeled for American Apparel before, but with significantly more clothes on. As all good modeling stories go, she was discovered in New York by American Apparel reps who spotted her, in all her 6-foot, cascading-silver-hair glory, at a restaurant; she then appeared in a series of 2012 ads under the heading "Advanced Basics." Now she's back in front of the camera, and sporting in a sheer lace bandeau, no less.
The photo, which American Apparel posted on their Facebook page yesterday, is captioned "Sexy has no expiration date," a sentiment we can wholeheartedly get behind. And American Apparel isn't just patronizingly murmuring that the 60-plus crowd can be good-looking, too — Jackie O'Shaughnessy is inarguably stunning. The brand's preference for stark, natural photography serves them well here, too; O'Shaughnessy looks, quite beautifully, her age.
Really, there's nothing to hate here — well, except for the fact that the link beneath the photo leads to a page full of lithe young things in sheer lingerie, with no O'Shaughnessy in sight. But otherwise, it's an overwhelmingly positive move which, in an industry so desperately insistent that women never age, gives young women hope for the future, and older women confidence for today.
Check out the full photo below:
Image: American Apparel