8 Unconventional Spring Break Ideas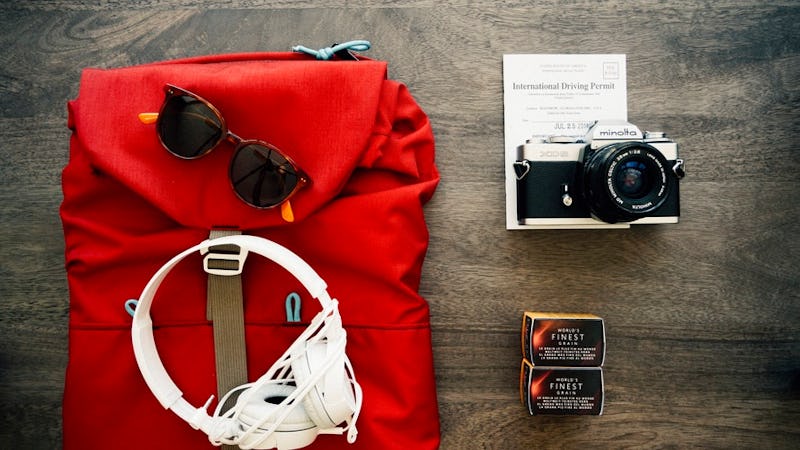 With spring break about a month away for all of you who still get such a luxury, your daydreams may be filled with red plastic cups and bikini tan lines, or you may be in the market for something slightly less traditional. If you've already done the whole tropical group getaway with blurry, salty haired, too-much-tequila nights, or you've seen Spring Breakers and that just doesn't seem like your cup of tea, I've assembled a list of some unconventional spring break ideas for the most over-it students out there. Blended hurricanes on the beach and DJs spinning trap music definitely aren't for everyone!
I went on one very typical spring break my senior year of college. It felt like a rite of passage that I had yet to traverse, so I did it, and it ended up being an unmitigated disaster filled with record low temperatures and about 100 near-catastrophes that, for a group with slightly less horse sense, could have been downright dangerous. Without getting all motherly on you, if you do decide to go on a conventional spring break, make sure to look out for your friends (and strangers for that matter), because people who suck will approach your squad and they should be banished immediately.
But if you're not fully prepared for the hungover plane ride from Cabo to college, check out these alternatives.
1. Don't Go To The Beach
Everyone seems to be going to the beach to get a head start on summer. So, go camping or skiing, or do anything that doesn't involve flip flops in the sand. Your non-coastal destination will undoubtedly be less overrun with people trying to stay at least a little buzzed for five days straight. Spring break is usually in March, so, if your beachy alternative is in the United States, it very well may be too cold to do much beaching anyway.
2. Do Something For Charity
There are loads of travel opportunities for people who want to do something good for humanity. Help build a music school for underprivileged South American youth, or find a Habitat For Humanity project someplace close by. Spend your break making the world a better place.
3. Take A Social Media Vacation
So much of spring break is wrapped up in the social media rat race. Who can take the most glamorous Instagram pics? Whose outfits, hotel view, or totally posed candids can get the most likes? So, spend your spring break taking a vacation from all forms of social media. Just delete the short cuts from your phone, and spend your week living in the here and now.
4. Only Try Recipes You've Never Made Before
If you're staying home, you can use spring break 2016 to teach yourself how to cook a few awesome new recipes. You'll save money eating at home, and you'll come out of the experience knowing a little more about the food universe.
5. Have A Staycation
You have a quiet week to do nothing but read a good book, watch TV, and eat takeout with only the people you choose to invite?! Sign me up. You'll be the most rested person in school when everybody else gets back from their whirlwind travels.
6. Detox
Instead of spending the week half-trashed, dehydrated, and sandy, spend the week drinking water, eating clean, organic foods, and doing yoga. Your body will be so thankful for a break from the collegiate merry-go-round of caffeine and alcohol that you will likely get better sleep, see improvements in your skin, and actually be able to relax.
7. Go Backpacking And Keep A Journal
Go into the great outdoors with a few friends and document the experience the old fashioned way — with an actual pen and paper. Take photos on film. Go slow and appreciate nature.
8. Plan A Group Trip Somewhere Completely Unexpected
If you still want to blow off steam with your travel buddies but you're just so over the Miami scene, plan a group trip somewhere different like San Francisco, Amsterdam, or Reykjavík. I'm sure you'll find something to do in all of those cities that warrants a few Instagram pics.
Images: Pexels (5); tukanuk/Flickr; distelfliege/Flickr; aigle_dore/Flickr