The One Secret To Having Perfect Eyelashes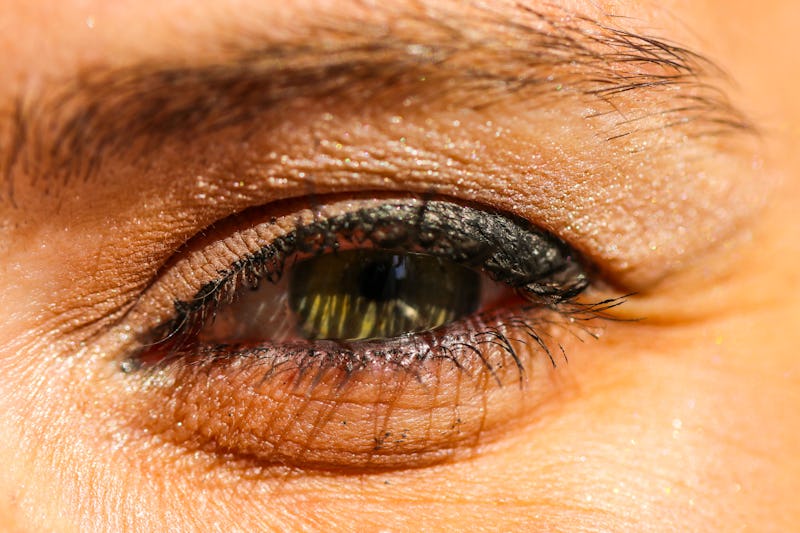 Romuluis Urbanovici / EyeEm/EyeEm/Getty Images
When I was in high school, I was overly obsessed with my eyelashes. Before eyebrows on fleek became a thing, I believed that having non-clumpy, doll-like eyelashes was the trend to follow. Because of my obsession, I discovered the one secret to having perfect eyelashes: putting Vaseline on them every night. That's right — petroleum jelly was the beauty product I was most devoted to. Other than using it for chapped lips and dry skin, it also made my eyelashes super shiny and smoother, which made it easier to apply makeup on. To my surprise, I I wasn't the only one who thought Vaseline was a lash-saver, too.
According to the Examiner, Beyoncé also applies lip balm to her lashes every morning. If it's a good enough beauty hack for Bey, that means it must work. She explained, "It primes my lashes before curling and it's like a natural mascara. It makes lashes hold the curl and look shiny. I use it for everything!" Now don't you want to try it for yourself? Ladies, let's all get in formation.
Our friends over at Stylecaster are also fans of the hack. "Just like the hair on your head, your eyelashes can get dry and damaged so to prevent that from happening, try conditioning your lashes with vaseline before bed to grow stronger, healthier lashes."
I've been doing it for quite a while now, and all I can say is that it does my eyelashes wonders:
Vaseline Original Petroleum Jelly, $3, Walgreens
So, how do you do it? I like to put a generous amount on my finger and then smear it onto my eyelashes from the root of the hair outward. You can also use cotton Q-tips to apply the Vaseline onto your eyelid. I try to condition my eyelashes every night so that in the morning, I can wipe it off with makeup remover wipes and apply my makeup for the day.
If you're not into Vaseline, you can try to condition your lashes with other alternative products or techniques to keep them in tip top shape.
Lashfood Conditioning Lash Primer, $20, Sephora
I really like to use primer before applying any mascara. Similar to the way you prime your face before putting foundation, or prime your eyelids before eyeshadow, your eyelashes can always use some primer lovin' too.
Serum
Shiseido Full Lash and Brow Serum, Sephora.com, $35
According to the product's self-assessment study of 100 women between the ages of 25-61, "75 percent reported that [their] lashes were more beautiful" after using it for eight weeks. After 16 weeks, "84 percent reported that [their] lashes were more beautiful." If you're really dedicated to getting perfect eyelashes, this serum is definitely worth the investment.
Bragg Organic Extra Virgin Olive Oil, $14, Amazon
According to an eHow article, using olive oil makes eyelashes grow thicker and fuller. "Olive oil has miraculous effects both on hair growth as well as on the quality and strength of the strands. It makes the hair softer. It also stimulates hair growth. Just like olive oil makes hair grow healthier, it also works on the growth of eyelashes." Although I've never tried this technique, I've always been a fan of using olive oil for my hair, so it makes sense as to why this would work on your lashes, too.
Whatever you use, make sure you do your research beforehand to avoid irritating your eyes! Keep that eyelash game strong one night at a time.
Want more style tips? Check out the video below, and be sure to subscribe to Bustle's YouTube page for more hacks and tricks!
Images: Romuluis Urbanovici / EyeEm/EyeEm/Getty Images; Courtesy of Brands