8 Best Kerry Washington Moments from the Scandalous to the Sweet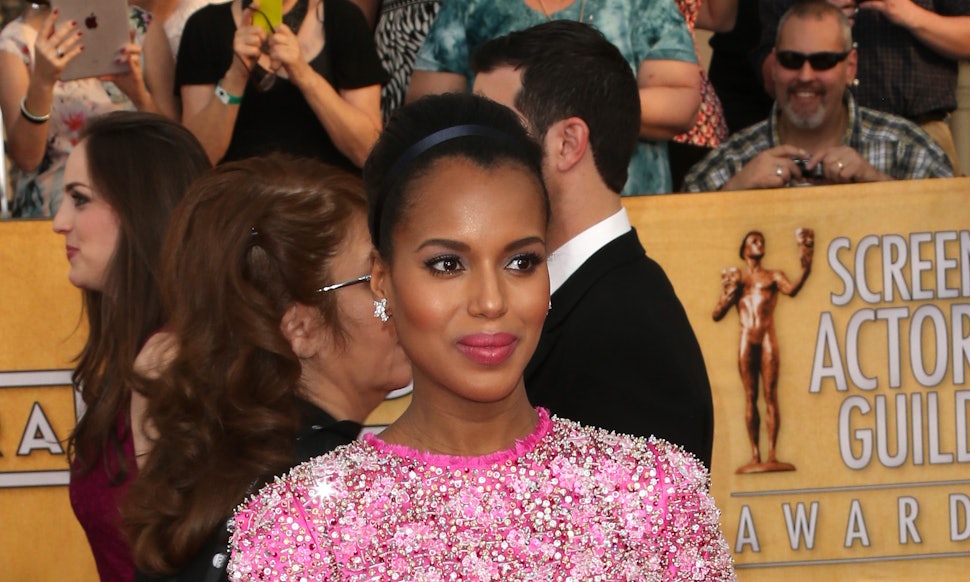 Frederick M. Brown/Getty Images Entertainment/Getty Images
From George Washington University to Washington, DC's most in demand fixer on TV, Kerry Washington has taken Hollywood by storm with a series of film roles that continue to blow us away and today just happens to be her birthday. The stunning mom-to-be turns 37 today and boy does she have a lot to show for almost four decades.
An Aquarius, Washington certainly lives up to her astrological sign — Aquarians are known to be humanitarian and to strive to make the world a better place. With a string of strong and honorable female leading roles under her belt, Kerry has definitely done her part.
Here are some of her best moments — we have no doubt that these are only the beginning of a legendary film career.
Designing her own major at The George Washington University
Washington's initial moments of innovation began with her alma mater, The George Washington University, in Washington, D.C. where she designed her own major.
In an interview with the actress' former theater professor Leslie Jacobson, Jacobson said that Kerry attended the university on a prestigious theater scholarship and paid as much attention to her education as she did to acting.
If only she had known she would return to her college city for the biggest role of her life.
Chenille in 'Save The Last Dance'
Kerry showed her first signs of serious acting chops when she starred alongside Julia Stiles in Save The Last Dance. Washington played Chenille, a teenage single mom who was there to knock some sense into every person she came across.
Image: Paramount Pictures
Della Bea in 'Ray'
Kerry's next role came alongside Oscar winner Jamie Foxx in the biopic, Ray. Kerry played Ray Charles' devoted wife, Della Bea, who held her ground despite Ray's philandering and drug abuse.
Image: Universal Studios
Nikki in 'I Think I Love My Wife'
We saw Kerry's sultry side in I Think I Love My Wife, co-starring Chris Rock. This role was mostly just scandalous, considering she essentially played a home-wrecking seductress, but hey, it's acting.
Image: Fox Searchlight Pictures
Kelly in 'For Colored Girls '
With a swift change of pace, Kerry next played a social worker in Tyler Perry's acclaimed film, For Colored Girls, which starred an all-star female cast, including Whoopi Goldberg and Janet Jackson.
Image: Lionsgate
Broomhilda in 'Django Unchained'
Kerry took the screen yet again as slave, Broomhilda, in the Oscar-nominated film, Django Unchained, directed by Quentin Tarantino. She also starred alongside former Ray costar, Jamie Foxx.
Image: Columbia Pictures
Olivia Pope in 'Scandal'
Her most high-profile role to date, Kerry Washington currently stars on ABC's political thriller, Scandal. She plays Olivia Pope, the fast-talking fixer extraordinaire in Washington, DC's political scene. She practically runs the White House and entertains late-night meetings with the president. The show is so good, it has fans practically salivating in anticipation for the rest of Season 3 to return in February.
Image: ABC
Belly Baring at the Screen Actors Guild Awards
Hitting her stride, Kerry Washington looked radiant at the Screen Actors Guild Awards flaunting a crop top while pregnant. While most actresses aim to disguise their baby bumps on the red carpet, Kerry put her baby bump on display for the world to see. Kerry, you are simply the coolest chick around.