11 Things Celebrities Smell Like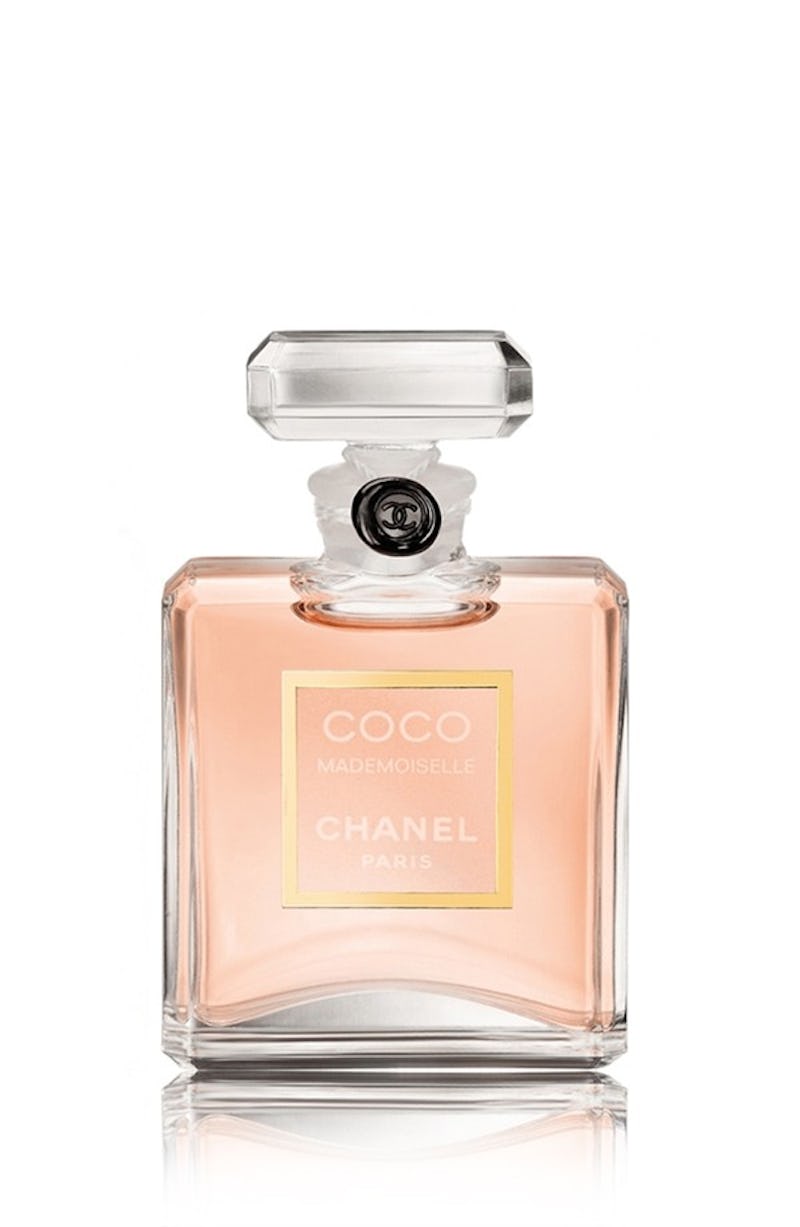 Buying perfume can be overwhelming. There are so many different brands and fragrances, that it's hard to know what exactly you want to smell like. If you're feeling somewhat unsure or conflicted, you might as well look to your favorite celebrities for guidance. Though they might have their own fragrance or be the face of another designer's, I'm going to break down the perfumes celebrities actually wear. I mean, if it's good enough for Kendall Jenner, it's good enough for us.
There's no shame in stealing beauty product ideas from celebrities. They have insider knowledge thanks to makeup artists and professionals that we just don't, and seeing how a product works on them is a great way to see how it actually looks in real life before you buy it. But when it comes to perfume, things are a little different. You can't exactly see its effects on the red carpet, for example, and when you are trying to decide whether you want to smell like roses, lavender, or vanilla, it's not always an easy decision. They're all good things, right?!
So if you're fragrance conflicted, or just in a scented rut, here are 11 perfumes your favorite stars actually wear to take some inspiration from.
1. Kendall Jenner
Modern Muse Le Rouge; $62; nordstrom.com
Kendall Jenner's secret to smelling super sexy? Modern Muse Le Rouge by Estee Lauder. Hey, it helped her land Harry Styles, right?
2. Gigi Hadid
Tom Ford Velvet Orchid; $115; nordstrom.com
The heavier fragrance is Gigi Hadid's go-to for nighttime.
3. Kylie Jenner
Victoria's Secret Coconut Passion Spray; $10; victoriassecret.com
Though Kylie Jenner admits perfume gives her a headache, she will spritz this tropical spray on every now and then.
4. Ashley Benson
Coco Mademoiselle; $120; nordstrom.com
Ashley Benson likes to stick to the classics, writing on her website, "Every woman has her favorite Chanel fragrance. Mine is Coco Mademoiselle."
5. Beyonce
Emporio Armani Diamonds Intense; $69.99; sears.com
Want to smell like Queen Bey? Her favorite is this Armani fragrance, which has a "feminine, glamorous quality that I love," Beyonce said.
6. Rihanna
Escada Moon Sparkle; $13.99; sears.com
I'm just imagining Rihanna having a midnight dance party on a beach in Barbados while wearing her favorite fragrance.
7. Emma Roberts
Dior Pure Poison; $124; nordstrom.com
The name might sound a bit intimidating, but soft white florals sounds about right for Emma Roberts.
8. Lucy Hale
Viktor & Rolf Flowerbomb; $130; nordstrom.com
Lucy Hale is a fan of this fragrance, but it's definitely not for the floral faint of heart.
9. Emma Stone
Chanel Gardenia; $200; chanel.com
Not only does Emma Stone wear this fragrance IRL, but she also sprays it on her pillow to help her fall asleep. Nothing says sweet dreams like Chanel.
10. Miley Cyrus
Aqua di Parma Iris Nobile; $126; nordstrom.com
I'm not entirely sure what I expected Miley Cyrus to smell like in real life, but it definitely wasn't floral and woody accents.
11. Blake Lively
Gucci's Eau Première; $93; nordstrom.com
OK, so Blake Lively might be the face of the perfume, but she swears by this fragrance in real life, too.
Images: Nordstrom; Sears; Chanel; Victoria's Secret