When Is Part 2 Of The Latest 'Serial' Available?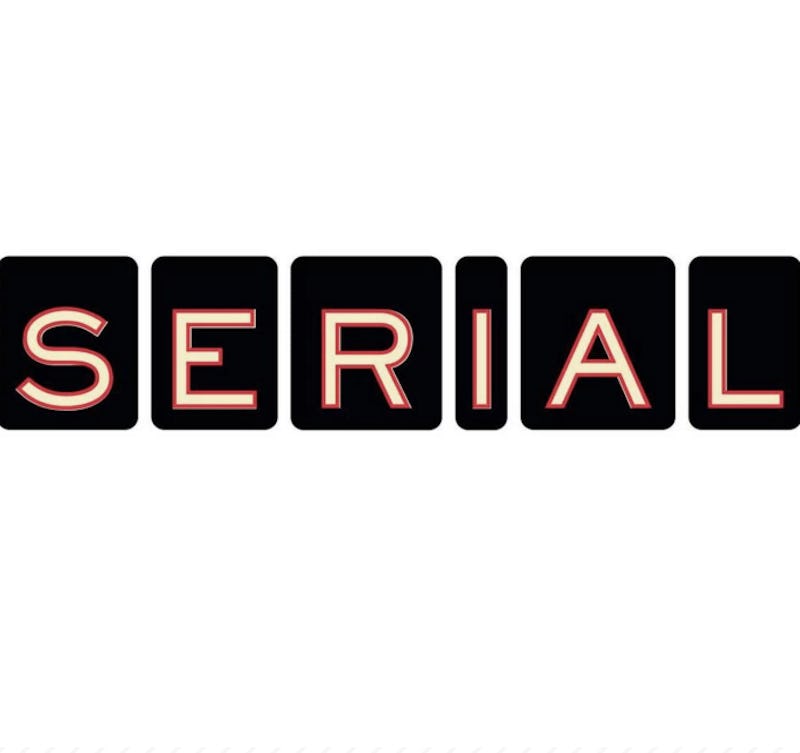 The ever-addictive, if slightly inconsistent, podcast Serial continues to enthral listeners into its second season. Season 2 examines the case of Bowe Bergdahl, the U.S. Army Sergeant held captive in Afghanistan between 2009 and 2015, before being charged with desertion and misbehavior by the U.S. government upon his release. Even though Season 2 is very different from Season 1, the show continues to hook its fans, who are all very vocal on Twitter. For instance, listeners to took Twitter to bemoan the fact that Thursday's episode was only 38 minutes long, but everyone was relieved when it was revealed that Season 2, Episode 7, Part 2 of Serial would be available very soon. So when will Part 2 of Serial 's latest episode air?
Part 2 of the latest Serial episode will be available on Friday, which means only having to wait one measly day for the next instalment of Bowe Bergdahl's story. That is a huge relief for all concerned. It's also a hint that the episode could be particularly exciting, as there was so much interesting material it had to be split into two parts. Getting two episodes of Serial in the same week is basically like Christmas.
Serial's creator, Sarah Koenig, is clearly dedicated to telling the best story possible, and there's sure to be a good reason that Episode 7 of Season 2 was split into two parts. Part 1 dealt with Bergdahl's alleged plan to travel 20 miles from his outpost to his base, and it looks as though Part 2 will be a continuation of Bergdahl's journey. Listeners should feel lucky to have more Serial available to them so soon, as having to wait each week for the next instalment can be a real challenge.
The podcast continues to inspire heated discussion, and shows just how popular true crime is right now. If anyone loved Making A Murderer and is looking for their next binge, it might be time to start listening to Serial right now. If you're quick, maybe you can catch up on every Season 2 episode by Friday in time for Part 2.
Image: Serial